Anne-Marie Brunet, CMKBD, CAPS

This TEEN BEDROOM got a luxe makeover that not only levels up the style and organization in the room but it will also grow with her into adulthood. This was a great investment to celebrate her birthday 'milestone' , and the bonus is this bedroom with stand the test of time, remain classic and will still be relevant as she later returns home from university.


Living with her baby and toddler furniture for as long as she did the family decided it was time for an upgrade and a makeover for her 13th birthday, and boy did we maximize on style and function. All of the items in the bedroom had been well worn and had served their time.
Take a look at the room before.
This young lady definitely has a soft spot for 'stuffies' and was not quite ready to part with all of them, so I needed to find a way to display them yet still upgrade the style and function of the room.
BEFORE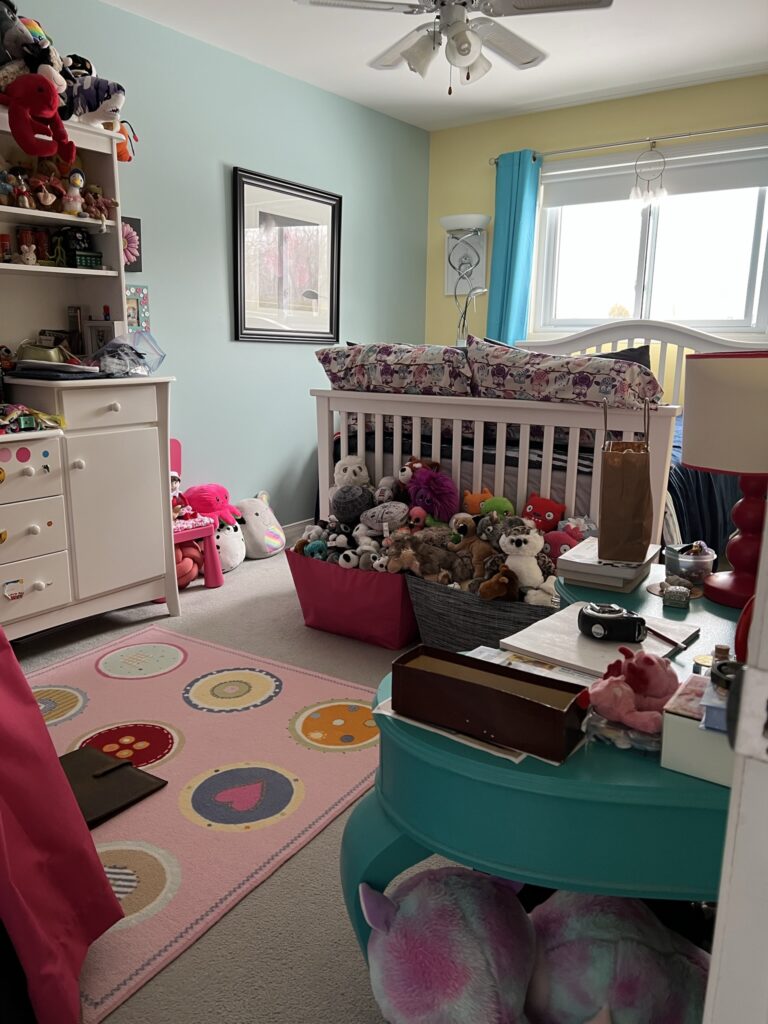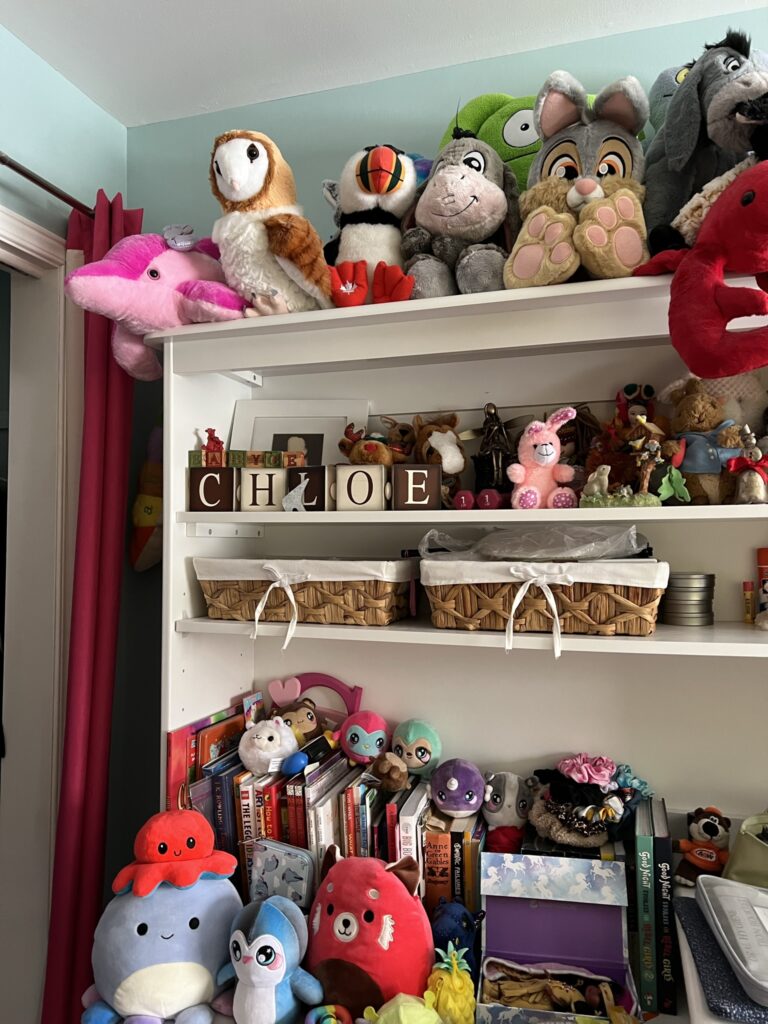 She also really likes to read and has an extensive collection of books – this is just a few of them. This made me smile when I saw her book collection as it reminded me of my younger days of going to the library every Saturday as my Dad did the grocery shopping, and coming home with 6-8 books to read for the week ♥.
..and let's not forget a place for digital devices; phone, laptop, chargers, etc…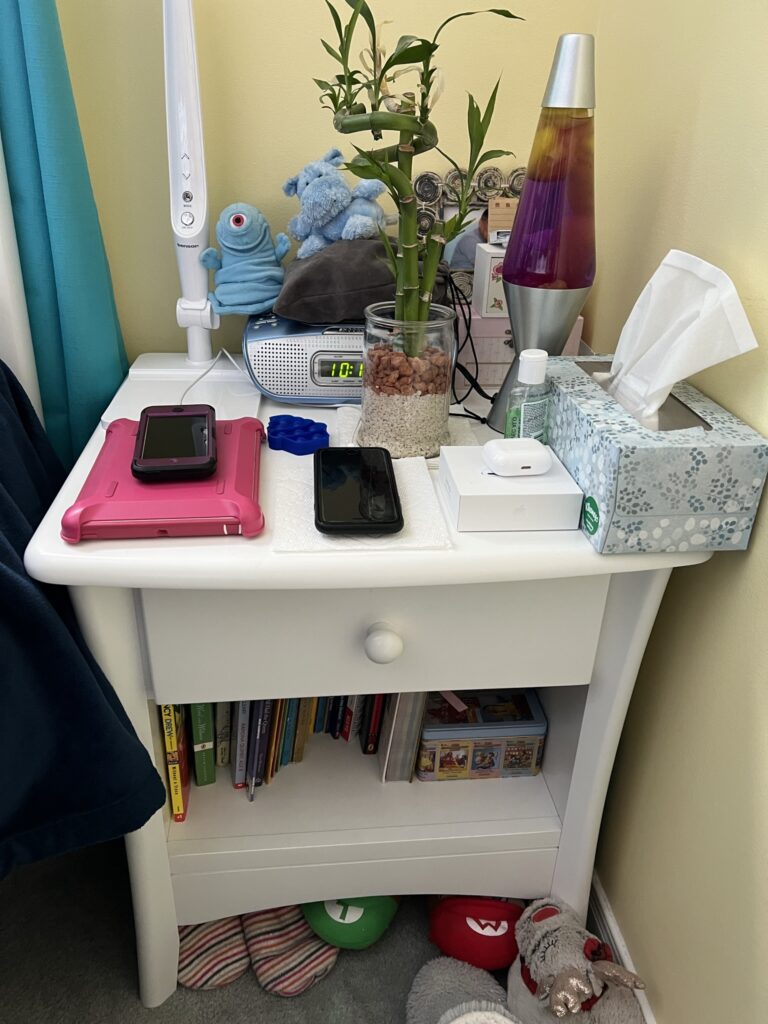 BEDROOM PLANNING
We always start with discussing and discovering the goals for the space, the client's lifestyle and aesthetic. We document the space by taking lots of measurements and photos. Only then can we move forward with creating the vision that checks off all the boxes.

The clients were ready for a complete makeover when they called us and were open to any and all possibilities based on their wish list;
-new furniture
-possibly a desk area if there was room
-new linen, paint and lighting
-and a hamper

They really gave us carte blanche and creative freedom to design a space for their daughter.

FUNCTION ALWAYS COMES FIRST
Function always comes first and I always start with the layout to explore all possible options for the existing space. Sometimes it's one or two options and sometimes it's more than that, but we exhaust all possibilities to make sure we are maximizing every inch of space. I was so pleased with how this layout came together.
By re-orienting the bed I was able to include the desk/study area under the window which includes lots of additional storage for books, 'stuffies' and clothing. The desk portion is pulled out a bit from the other cabinets to define it and give extra desk space depth. The adjacent cabinets are standard furniture depth and perfect for clothing extras. The upper bookcases hold all of her book collection and we carved out side openings for her school books to reduce clutter, and gave her custom sized cork boards on the front.
DESK & STUDY AREA included – check 🙂 √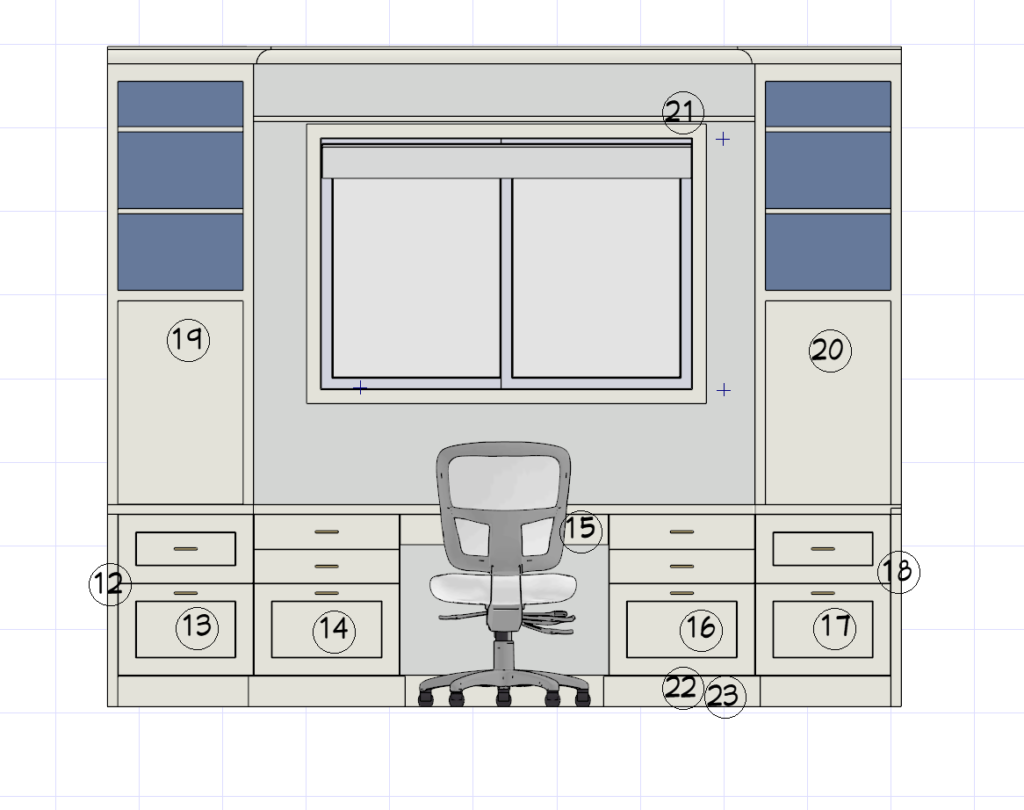 AFTER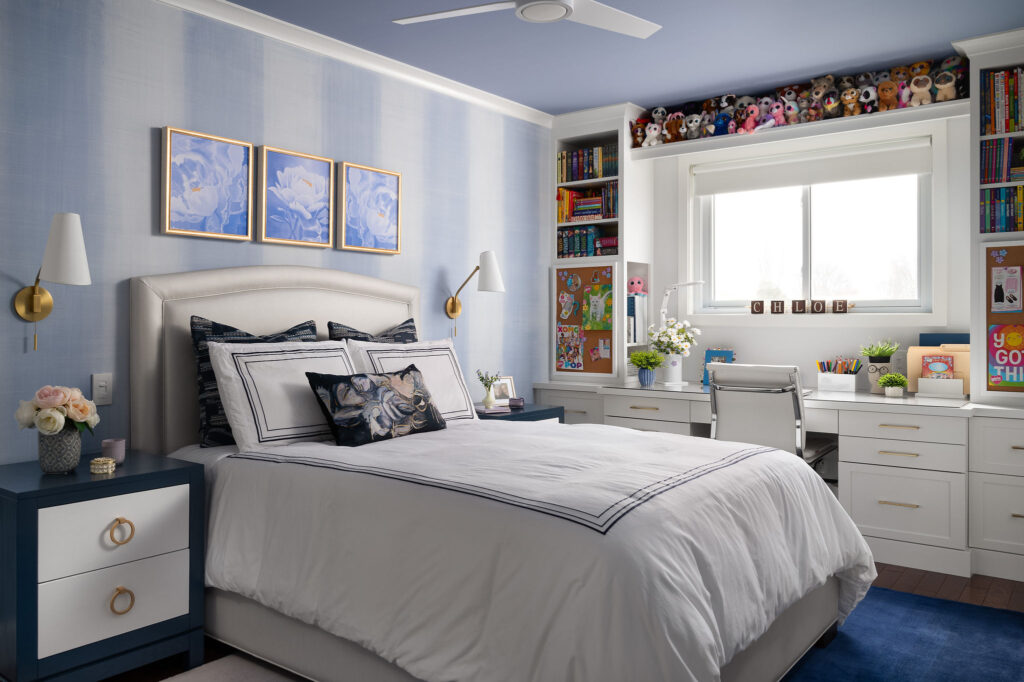 CLOSET FUNCTION – what do I do about the closet??
With the bed re-oriented this proved a slight challenge in trying to include nightstands at bedside with the existing closet location. How would you access the closet with the nightstand in place – not too handily. This would not do.
The original closet was a standard drywall closet. The clients removed and replaced the doors with a curtain, to allow for more space in the bedroom, but I'm thinking that there curtains were rarely closed thus the closet contents added to the visual clutter of the space.
Drywall closets are notorious for taking up a lot of space and leaving valuable wasted inches inside the closet. This would not do at all. With every inch required in this small space I designed custom built-in closet cabinetry that is expertly organized for all of her clothing requirements now and in the future.
With careful planning and all dimensions checked over twice, and three and four times (at least haha), I knew that a custom closet was the answer. In the floor plan below you can see the dotted lines depicting door and drawer openings that clear all new furnishings.
Custom Closet Cabinetry is 3-4″ shallower than a standard drywall closet making this a win-win situation, without sacrificing interior storage space. Lots of hanging space, lots of shelf space and more drawer space to keep all of her things well organized, and more display space for her beloved stuffies. And the BONUS piece is the PULLOUT HAMPER which was on the wish list 🙂
As she grows out of her stuffed animal stage the open cabinets can become beautiful display space for special accessory items or filled with pretty baskets for additional off season storage.

CLOSET, STORAGE, HAMPER – check 🙂 √
CLOSET WALL ELEVATION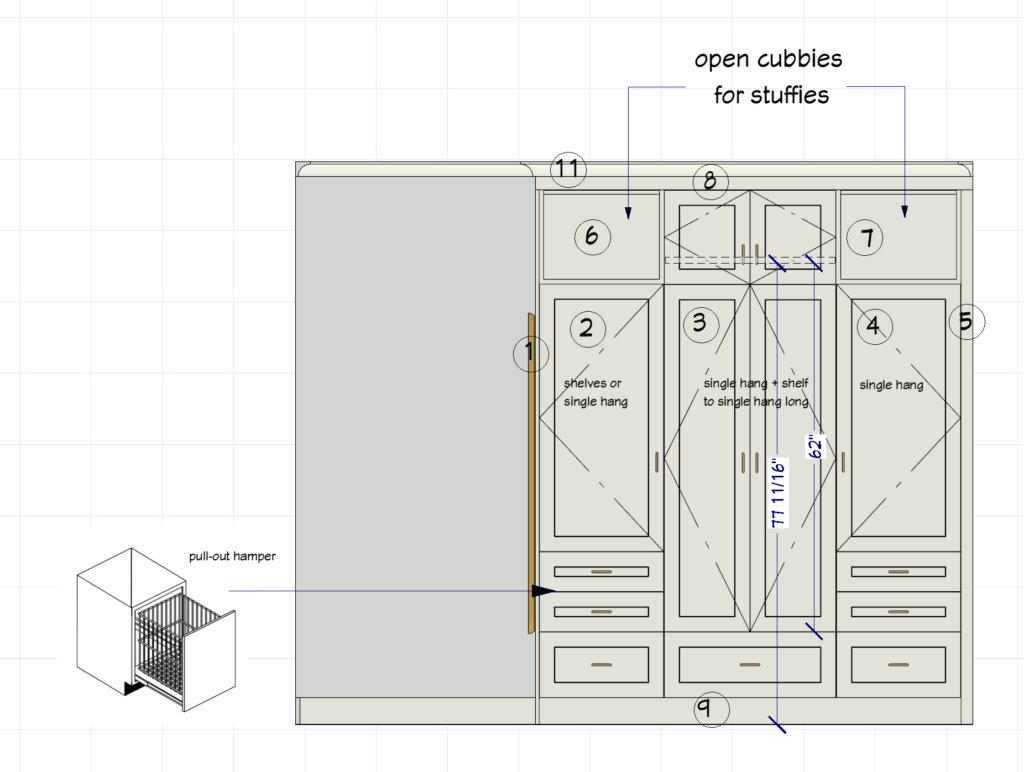 AFTER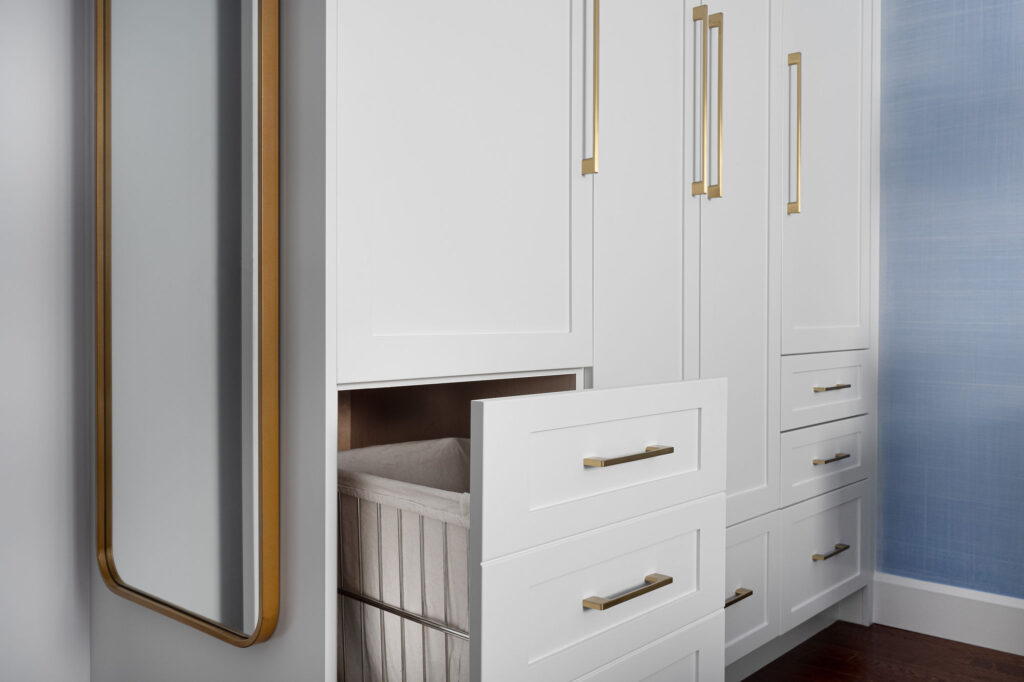 FUNCTIONALITY MET – NOW FOR THE PRETTY!
Now for the 'pretty' creative part. As this project was rolling out the clients had read one of my previous blog post about the 2022 Colour of the Year – Veri Pery.
This turned out to be the the jumping off point for the young lady who fell in love with this colour, and one of the colour palettes in the blog – 'Analagous and Quiet' – which prompted the direction for design and décor for the room. You can read and see that blog post here. Perhaps you might find inspiration in there too :)!
As I begin gathering furnishings, materials, colours, accessories I develop concept boards and check in with clients at mid-point showing them the options for approval.
There are always a lot of iterations because like I said I like to explore all of the possibilities – within reason – and in this case there were sooo many possibilities!
We did narrow it down to this concept which includes;
– decorative painted wall finish in a linen stripe
– custom upholstered bed and frame in a pearlescent faux-leather
– navy and white nightstands with gold ring pull
– a contemporary ceiling fan
– new wall sconces for reading in bed
– 3 colour paint palette
– new hotel-like bed linen
– new decorative pillows in coordinating patterns
– a custom designed and hand-knotted 100% wool rug in ombré shades of dark navy to light lavender
– new hardwood flooring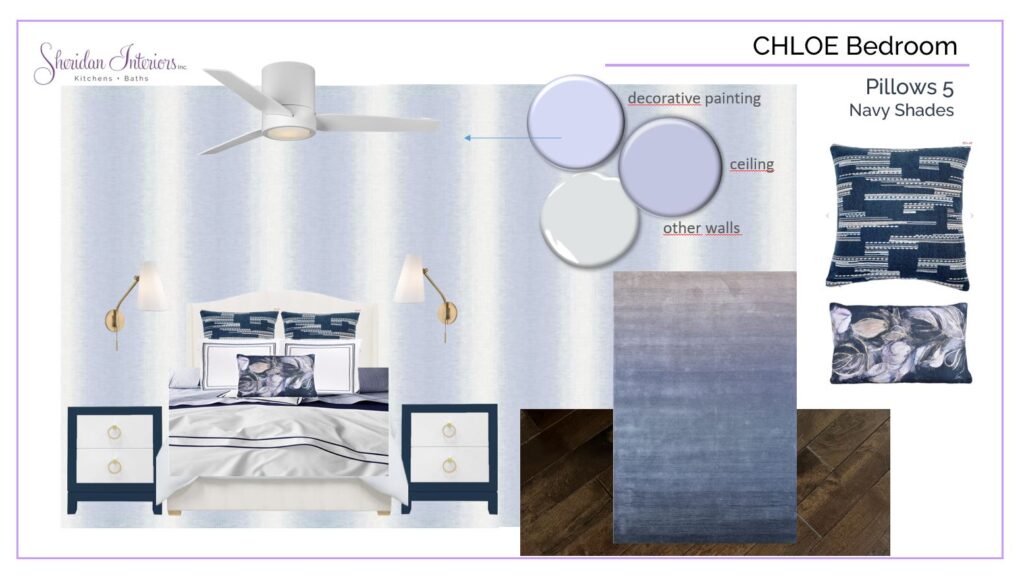 Once the materials are tentatively approved I then update the plans showing as many materials in place, and then the the excitement begins seeing it all come together in 3D!
Notice the gallery wall opposite the bed ♥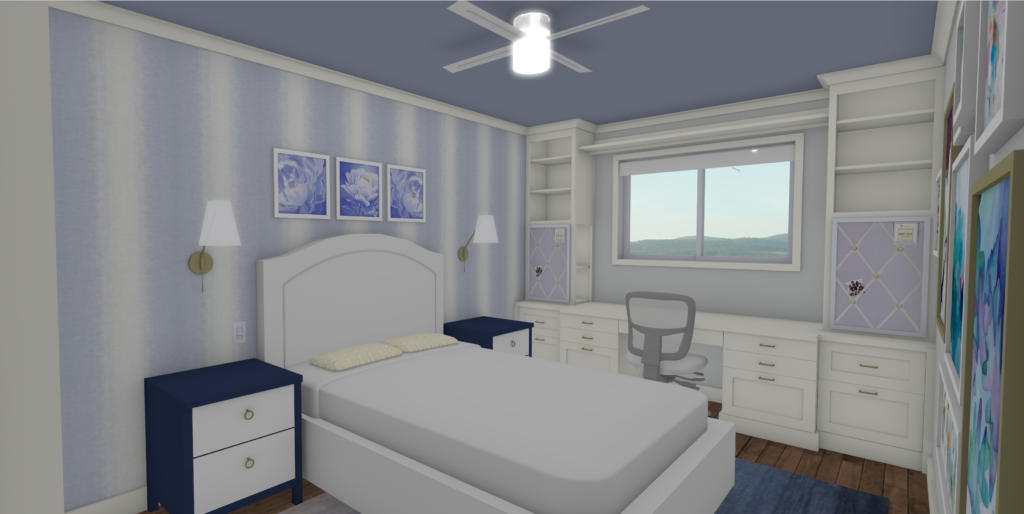 NO ROOM IS COMPLETE WITHOUT ART!

Now that the main pieces are in place it's time to focus on the other finishing pieces that make a room come alive or cozy – whichever way you want to look at it.
During the design phase we are constantly talking with our clients and sussing out additional info that will help us give them a truly original space. Turns out they all really love making and enjoying art, crafting and painting.

In curating art pieces for the bedroom, and creating many concept boards, there was a definite penchant for abstract art. With this new-found intel I selected pieces that were abstract yet warm, fluid and organic, in bold colours to infuse this room with joy! These selections are a combination of both original and reproduction art pieces. Added to the mix at the last minute was professional photography of the client during her swimming competitions. With these pieces approved, next we selected all framing and mounting options for pieces, and embellished some pieces with hand applied texture to further enhance their beauty.
Now isn't this something to wake up to!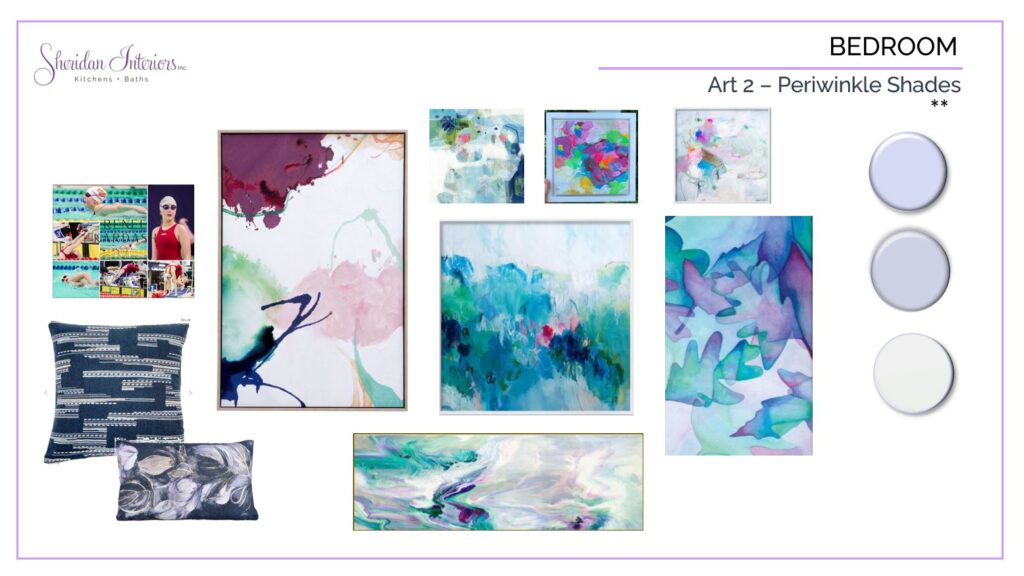 AFTER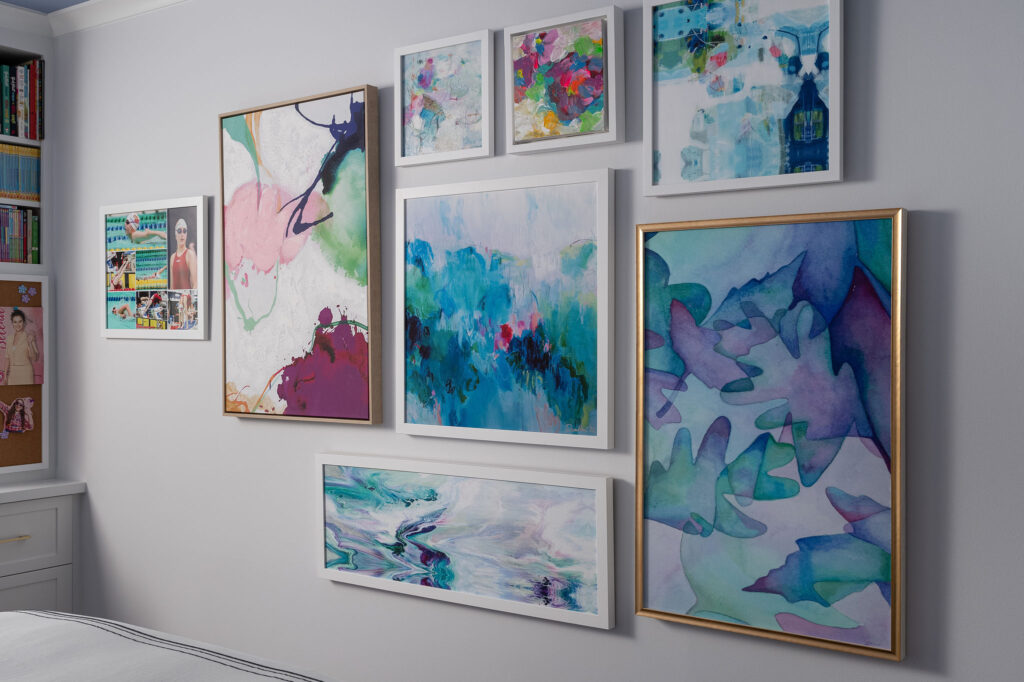 These peonies behind the headboard were originally painted in gray tones. While we loved the subject the colours wouldn't do. So I had them re-coloured to suit our project = genius.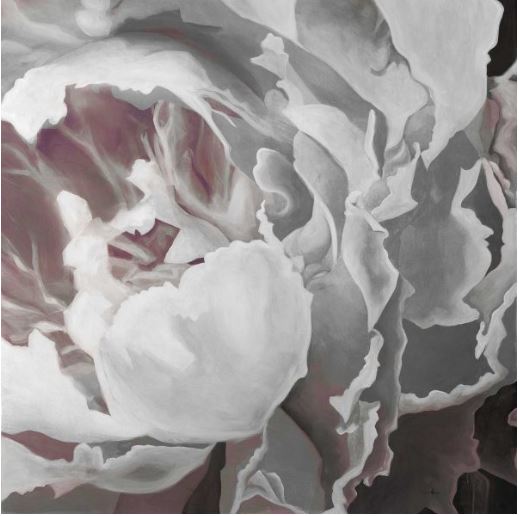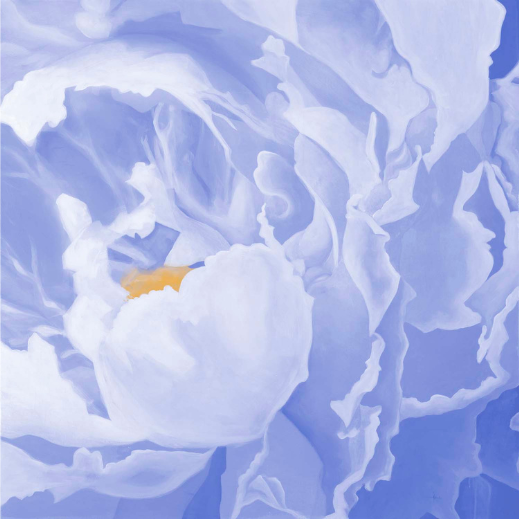 AFTER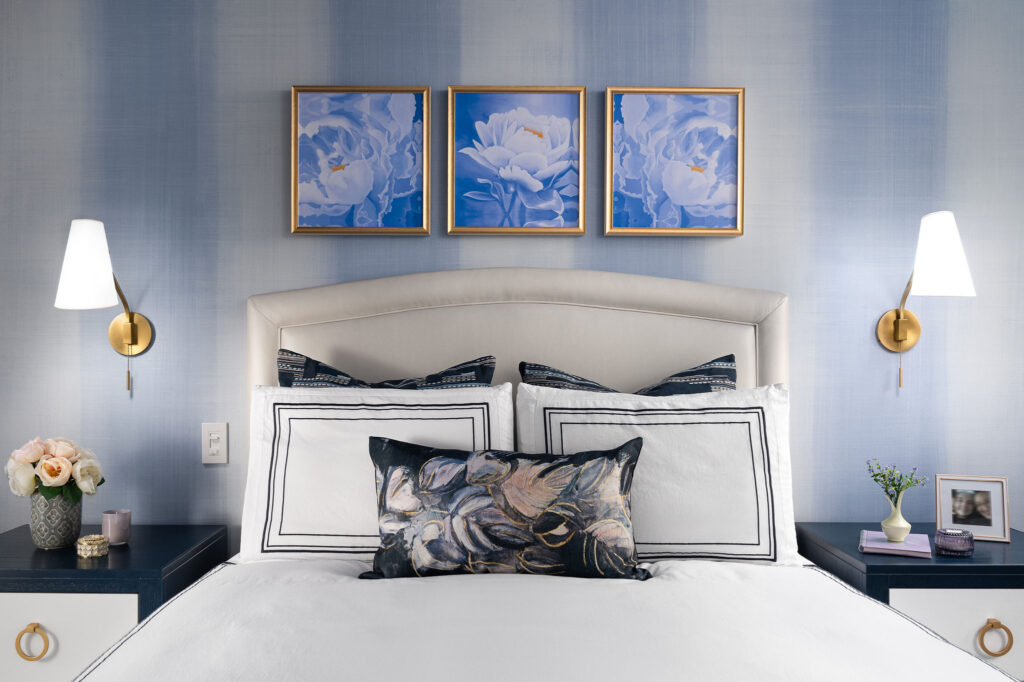 BEDROOM FLOORING
Since the wall-to-wall carpet was coming out as well we needed to find a similar hardwood to existing hardwood throughout the house. With supply chain disruptions, low to no stock anywhere, and long lead times to get anything remotely close to what they already had was proving challenging. I did manage to find an oak flooring whose stain matched 99% to existing hardwood. So that was the winner haha!

With the hardwood flooring challenge complete it was time to turn our attention to an area carpet for the bedroom.
The challenge in finding a rug, let alone the perfect rug, is finding one that fits. In my years of experience they are rarely the right size, either too big or too small, just not quite the right colour(s), or the pattern is going the wrong way…ugh!

So this year I invested in software and manufacturing to create our very own rugs. This solves all of my problems in as much as I get to choose the yarn colour, the yarn composition, the pattern and orientation and the perfect size – EVERY TIME!! And the clients get the perfect rug!

So with the software and manufacturing learning curve out of the way, we designed this most glorious AND PERFECT rug for this bedroom. It fits the space perfectly and everyone loves it! It is soft and plush underfoot and is perfect for the room! *swoon*

Here are some progress pics of this rug design and manufacturing process.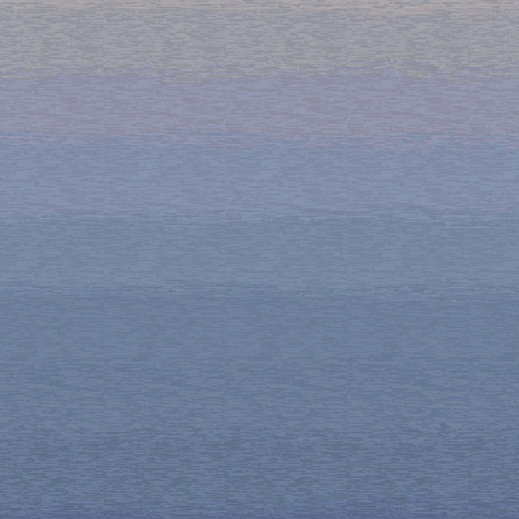 AFTER
LET'S FACE IT renovations of any size are not for the faint of heart these days with supply chain disruptions, labour and product shortages still wreaking havoc. It can be a hair pulling experience but with the right planning and a bit of patience when the schedule gets disrupted the final outcomes are always worth the wait!

There was lots of work getting this project from BEFORE to AFTER and lots of people involved and lots of site visits to monitor progress and direct and re-direct when required. But all in all this project came together brilliantly in the the end, clients and friends are loving the result and will now get to enjoy it for years to come.
What it is not – IT IS NOT HGTV done in 30 minutes! Let's just get that fantasy out of the way ok?
HERE ARE SOME BEHIND THE SCENES PHOTOS of the project.

BEFORE – Getting things ready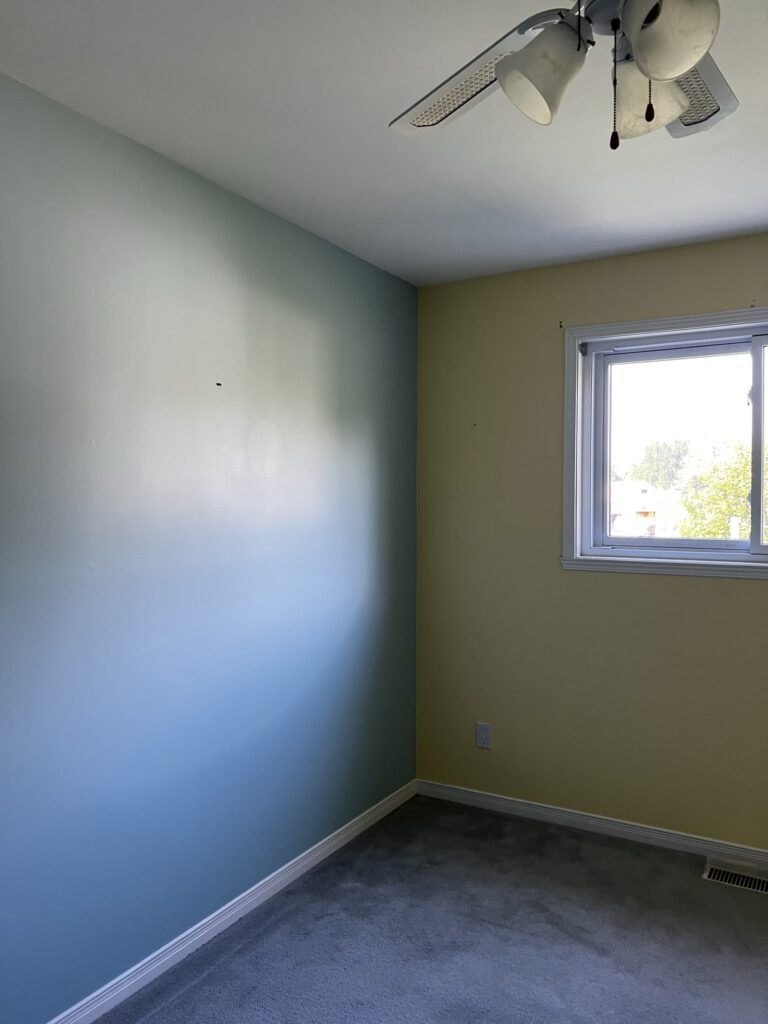 ELECTRICAL In progress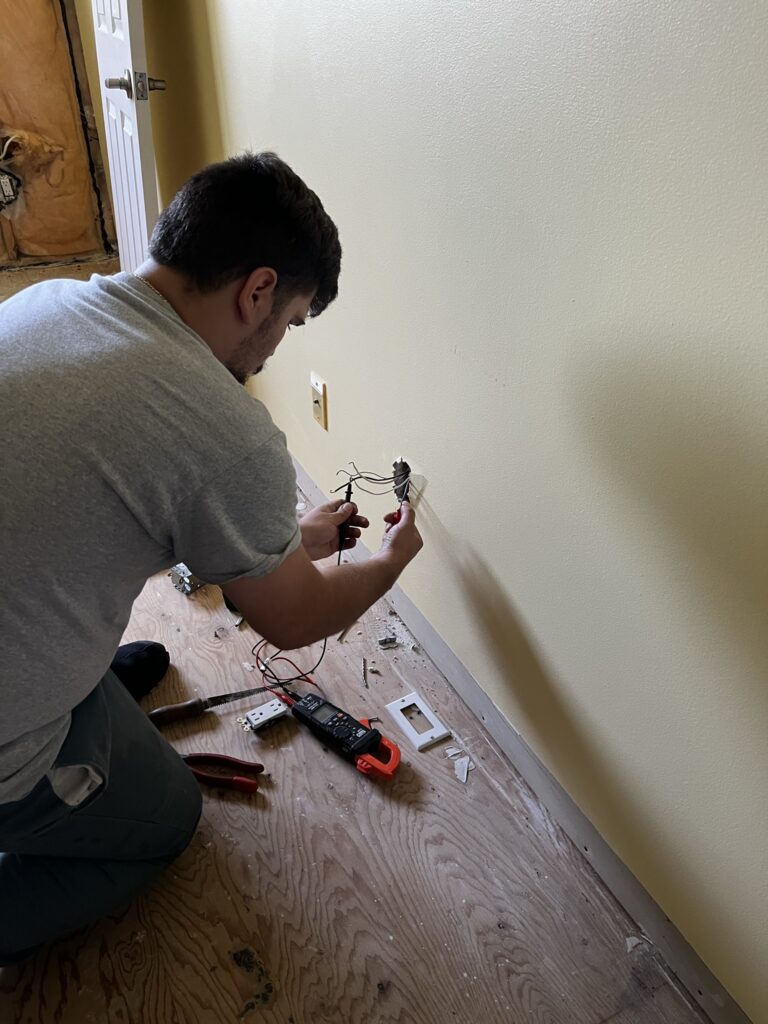 DECORATIVE PAINTING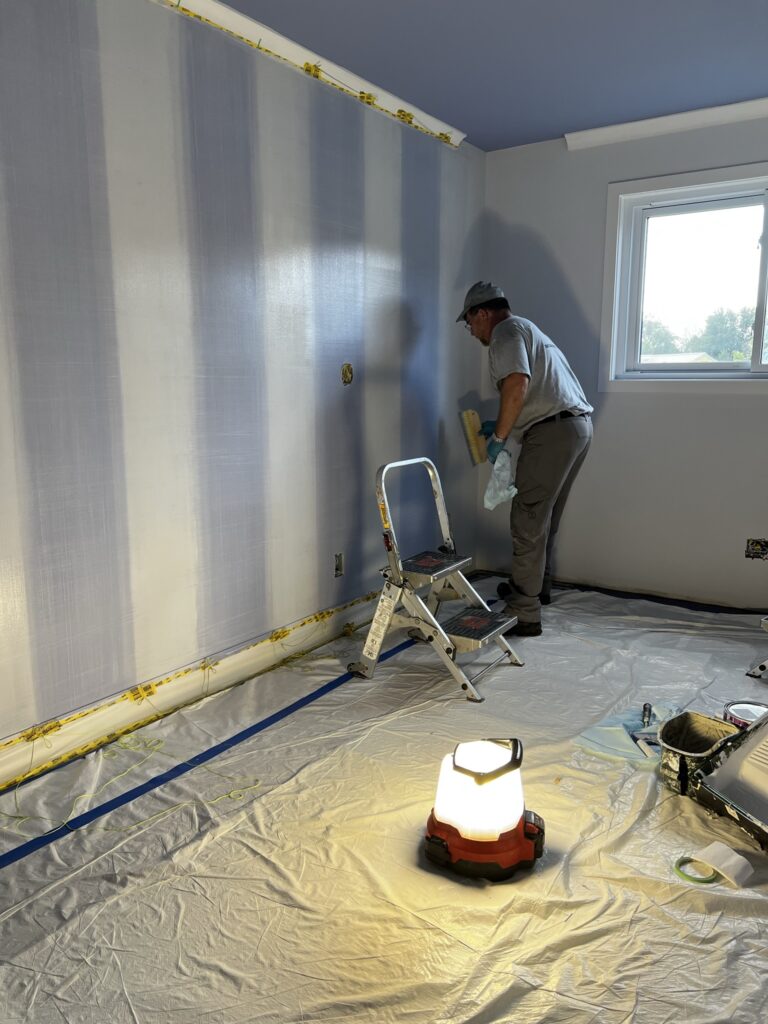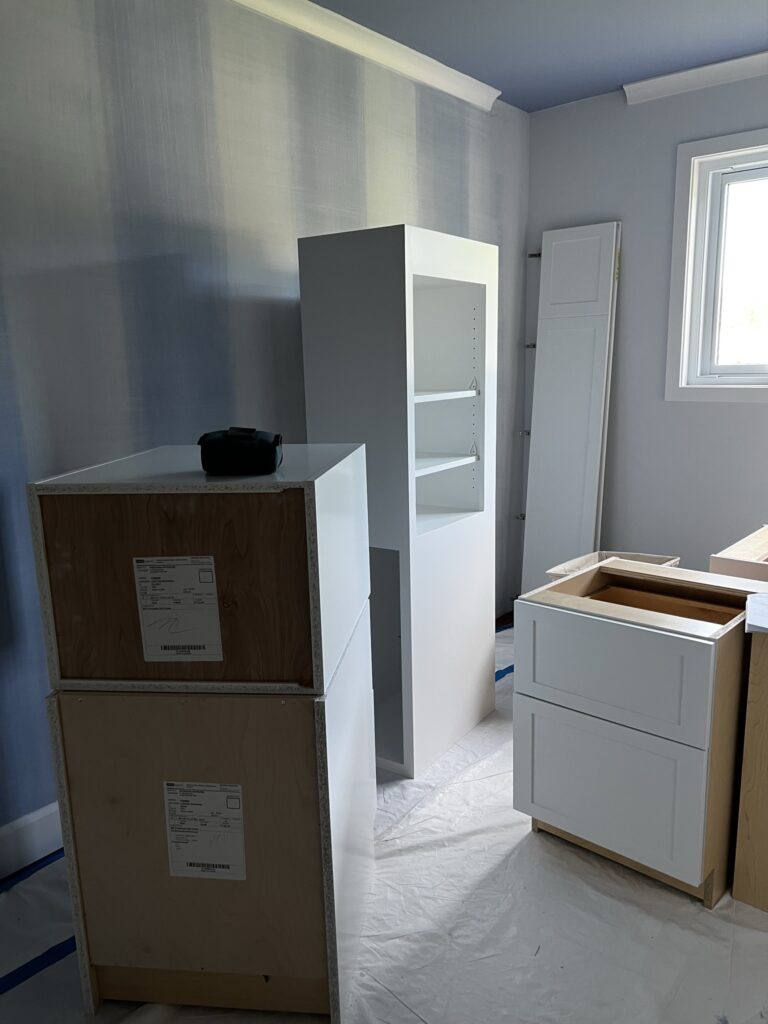 ---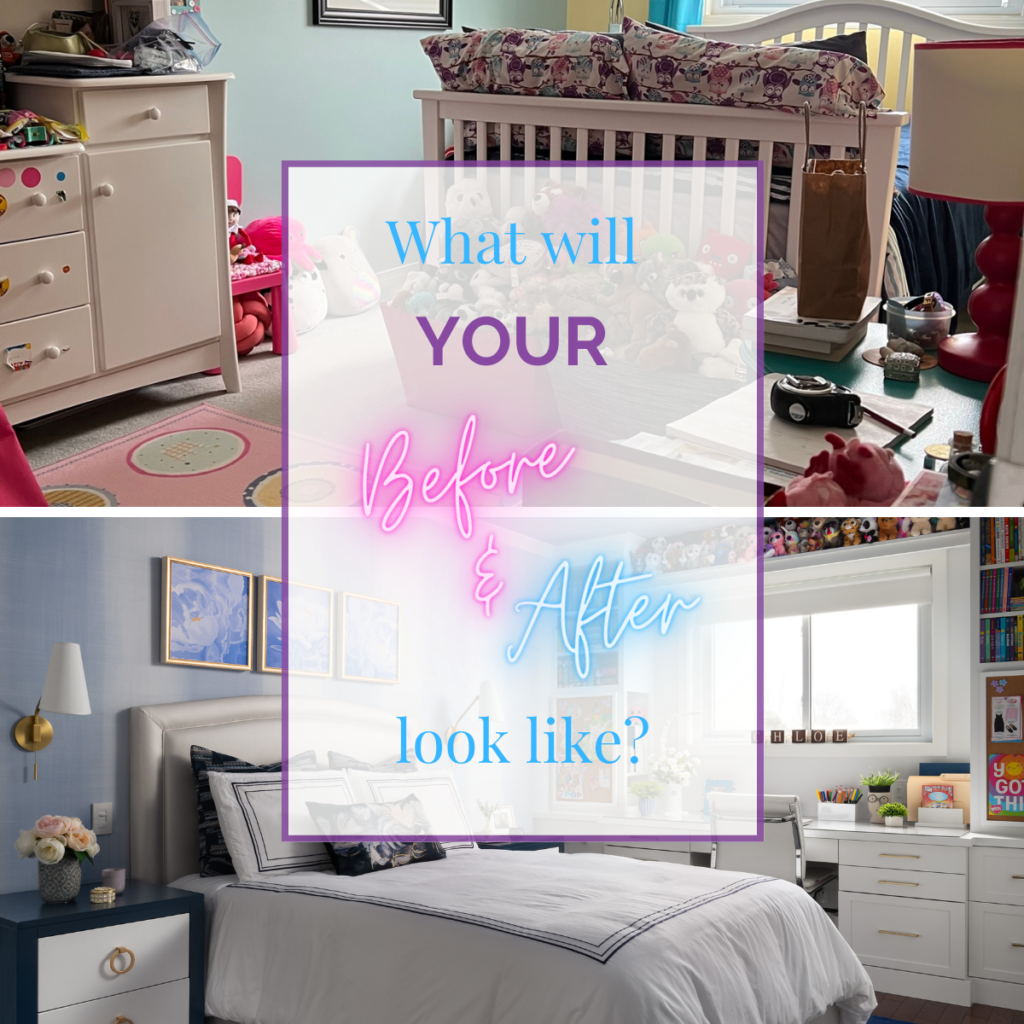 GOT QUESTIONS?
If you've been thinking about a new construction or renovation project – large or small – and you're unsure how to go get started, register below for a FREE 20-minute DISCOVERY call to see how we can help you!
Select date and time: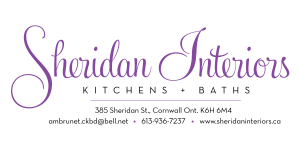 ---