Anne-Marie Brunet, CKBD, CAPS
WHAT YOU NEED TO KNOW ABOUT CHOOSING THE RIGHT REFRIGERATOR FOR A SMALL KITCHEN, WHERE TO FIND THE IMPORTANT SPECS AND WHY SIZE REALLY DOES MATTER!
With the popularity and cost savings of smaller homes, and with more and more people downsizing to smaller homes or compact condos, appliances – particularly refrigerators – can quickly become the 'elephant in the room' in these small spaces. It's important to choose the right refrigerator for your small kitchen so you make the most of the footprint you have to work with.
A small kitchen cannot handle a monstrosity of a fridge – no matter how much fridge or freezer space you think you need.
If you are working with a really small 'tight' kitchen many appliance manufacturers are now offering smaller versions of their standard appliance selection.
I am currently working on a home renovation project, which among other things also includes renovating the kitchen. It's a log home, so we are obligated to stay within the existing footprint as moving walls is out of the question – they're logs after all!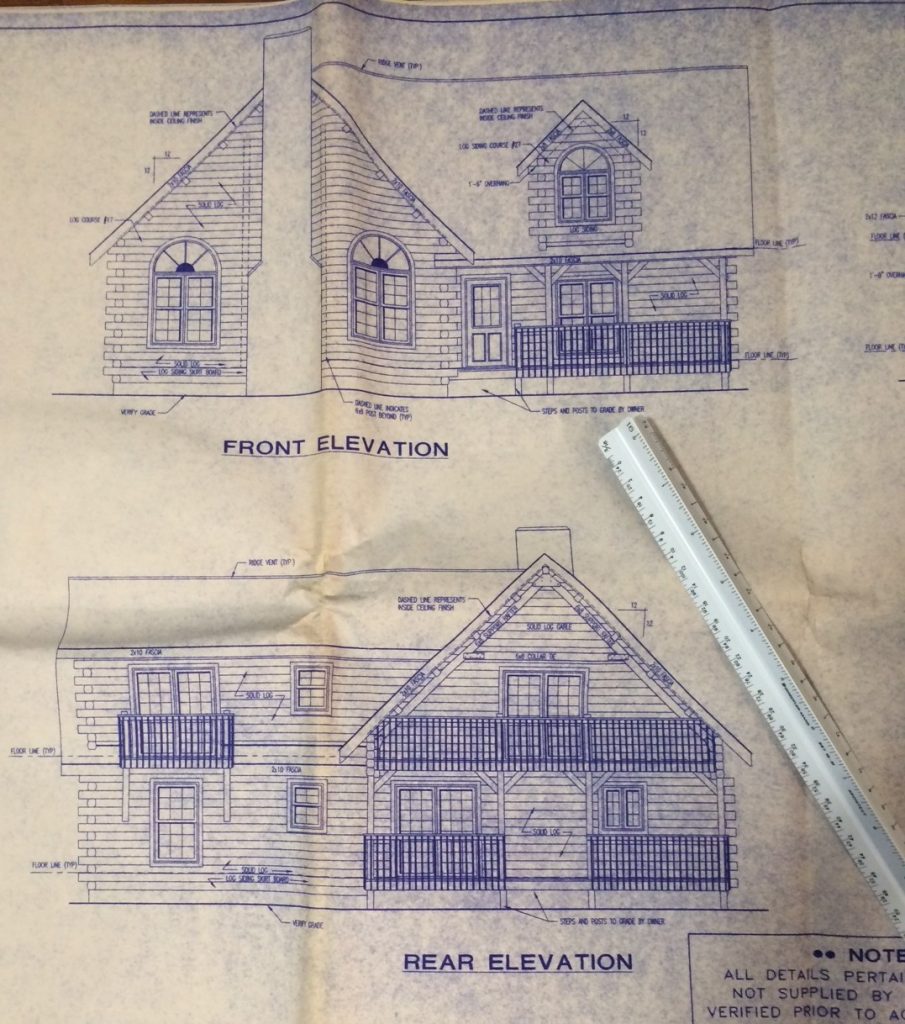 The kitchen design/layout dictates that they need a counter-depth fridge or built-in fridge in order to meet clearance standards for the work aisle. With these specifications confirmed the client can now proceed to shop for appliances, guided by the plan and appliance criteria. This proved a bit of a challenge for them. Read on to find out why.
(Note: we ask that clients NEVER buy their appliances BEFORE the plans are finalized to circumvent the possibility that what you buy might not fit the space)
FIRST YOU NEED TO UNDERSTAND THE DIFFERENCE BETWEEN THESE TWO TYPES OF REFRIGERATORS…
1. What's a Counter-Depth Fridge and Why Do I Care

In a nutshell, the definition of a counter-depth refrigerator is; one which "does not protrude more than 26 ½" including doors"…(well sort of). This means that the appliance's cabinet is the same depth as the kitchen cabinet boxes and only the appliance doors should protrude past the cabinet or countertop.
See photo below for visual reference of differences between standard depth and counter depth.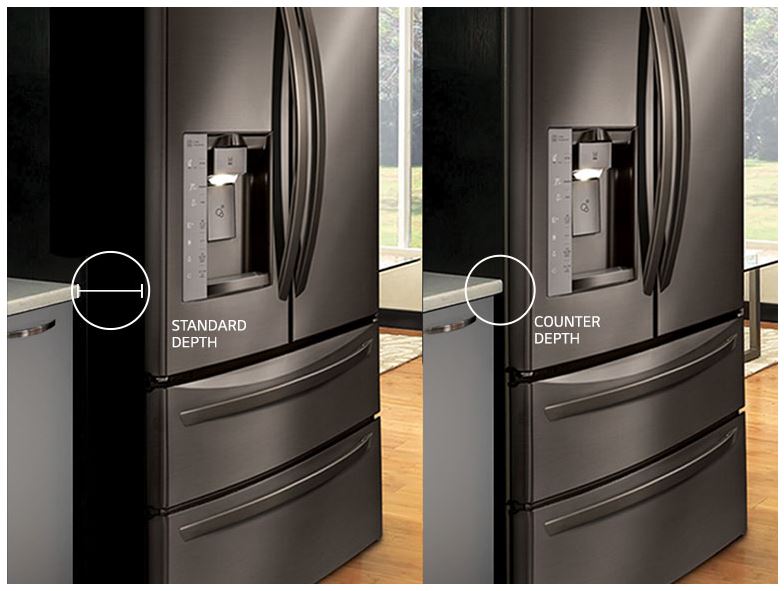 WHEN YOU'RE WORKING IN TIGHT SPACES IT IS ABSOLUTELY CRITICAL THAT THE RIGHT SIZE APPLIANCE IS SELECTED TO FIT THE SPACE AVAILABLE. IT'S IMPORTANT SO THAT IT DOESN'T INTERFERE WITH OTHER APPLIANCES, CABINET DOORS, OR WALKWAY/AISLE SPACE.
EVERY INCH COUNTS!
I'm sure you've all seen photos of kitchens with large or oversized refrigerators, or worse you are living with that huge fridge that looks completely out of place because of its size.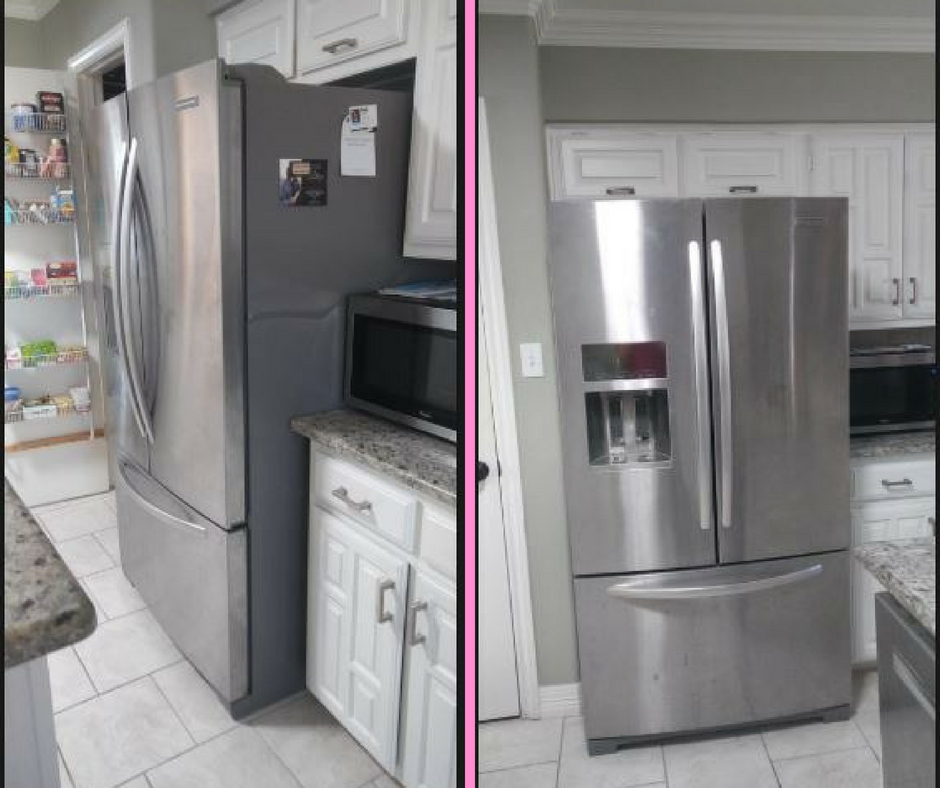 Some of the problems encountered when a fridge is too deep;
Only one person can be in the work aisle where the fridge is – ie: no one can get around you if the fridge doors are open.
Refrigerator doors can't open all the way because they interfere with a wall, cabinet or other appliance, which means you can't get your crisper drawers out.
You can never access cabinets above the fridge unless you get a ladder out.
Reduces amount of light in the room.
The appliance overwhelms the space.
In the above photo, it looks like there's maybe 30″ between the refrigerator and the island. I'm basing that on what looks like a 12″w x 18″l tile.
WHEN PLANNING A KITCHEN IN A SMALLER FOOTPRINT, APPLIANCE SCALE AND PROPORTION WILL MAKE A HUGE DIFFERENCE IN HOW YOUR KITCHEN LOOKS, FEELS AND WORKS.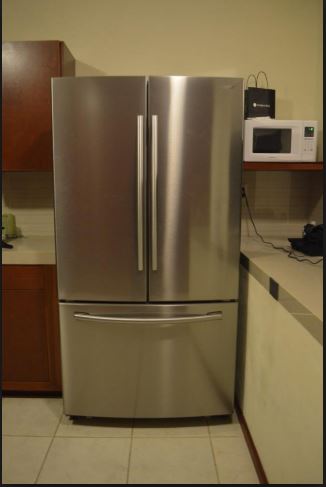 In the photo above I'm pretty sure the owners will never be able to get the crisper drawers out of this fridge since the right door cannot open beyond 90 degrees. The doors need to open at least 125 degrees or more (depending on the thickness of the door itself) in order to be able to remove the crisper drawers for cleaning and maintenance.
HAVING THE RIGHT SIZE APPLIANCE WILL MAKE YOUR LIFE A WHOLE LOT EASIER SO PLEASE TAKE THE TIME NECESSARY TO RESEARCH YOUR OPTIONS OR YOU CAN ALWAYS SCHEDULE A MEETING WITH ME TO REVIEW YOUR PLAN AND MAKE APPLIANCE SUGGESTIONS TO MAKE SURE IT WILL ALL FIT.
Here's a photo of a completed project with a Counter Depth fridge done right!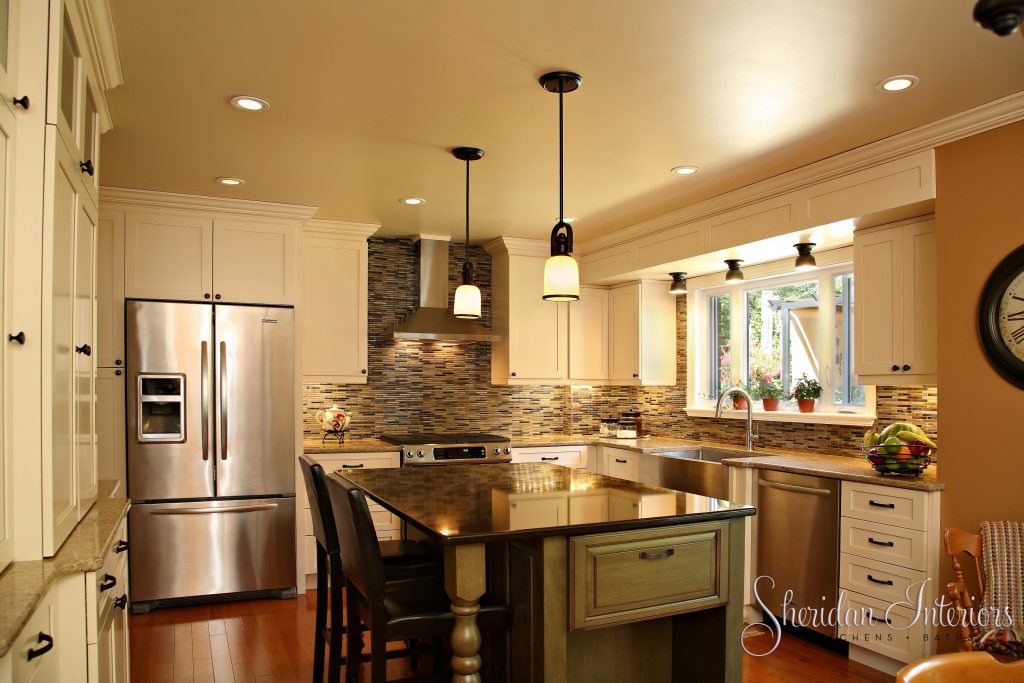 This refrigerator, technically a counter-depth fridge, uses 27" of depth in order to comply with manufacturer's installation instructions; air circulation, water line, and cord plug clearances. Luckily in this renovation, there was sufficient floor space to make the cabinet panels on either side deeper to completely hide the refrigerator's box and give it the 'built-in' look.
SECOND YOU NEED TO FIND, READ AND UNDERSTAND
THE APPLIANCE'S SPECIFICATIONS…
2. APPLIANCE SPECIFICATIONS
*Enter Appliance Marketing Strategists*
Now if you don't work in kitchen design, or keep up to date with appliance manufacturers or look at appliance specifications every day, it's easy to get confused by some of the 'SPECS' salespeople throw at you, and sometimes even more difficult finding ALL of the necessary appliance specifications on the manufacturers' websites, if you don't know what to look for and where to look for it.
And if you didn't even know that specs were important well then you might have an even bigger problem.
Everyone can understand width & height – you can't put a 36" fridge in a 30" space – but not everyone pays attention to the DEPTH of the units, and that's where most people get into trouble.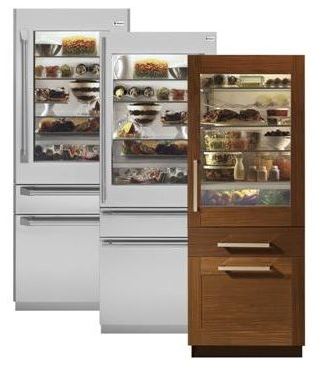 A few days after the initial layout was confirmed the clients eagerly went out shopping for their new appliances and got back to me with a refrigerator brand name and model#. I had a first look at it online and it's really nice – I'm happy for them – it's gonna look great with everything else we've planned :)!
Not so fast! In doing my due diligence I start investigating the specs from the manufacturer's website and quickly realize that it's not going to work for the plan. Clients were possibly influenced with what was posted all over the refrigerator and tags at the store – Counter Depth fridge, yada yada yada…not to mention they really liked the style of the fridge.
Here's that particular appliance's specifications;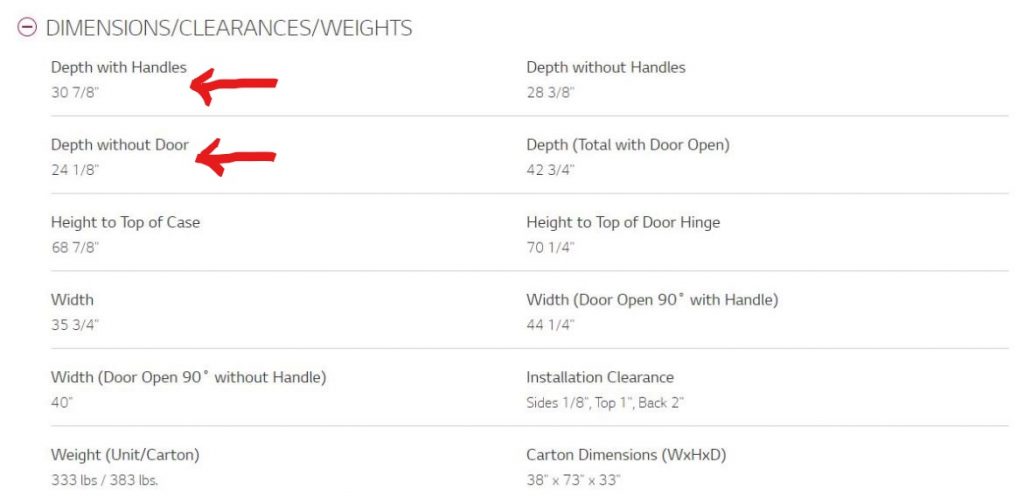 At first glance, one could argue that 'technically' it is a counter depth fridge, based on the specs above, and it 'should fit'….read on!
What you need to know
1. Manufacturers can brand their refrigerators as 'counter-depth' if the box of the unit itself is only 24 1/8" deep – without doors and without handles. However, when you factor in those additional dimensions (door + handle) the fridge is now of 30 7/8" deep…6 inches past the cabinets. I have seen some of these refrigerators with doors as thick as 4 1/2"- 6" – that's a lot!
Stay with me there's more to this problem
2. What the manufacturers don't make easily available, without digging deeper (and knowing where to dig), is their 'installation requirements'. This is important for warranty purposes!
What's missing from this initial spec sheet is that this particular model needs an additional 2" of space behind it for air circulation, water line and cord plug in order to meet the warranty conditions. So now the fridge is just shy of 33" deep. That's an extra 7" of space into the aisle that we don't have room for!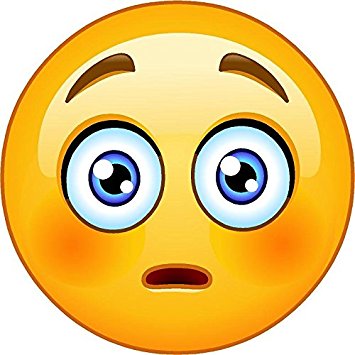 You'll find this little 'nugget' in most manufacturers' User Manuals or Installation Guides….and who looks at those until you actually purchase the fridge and have it delivered right?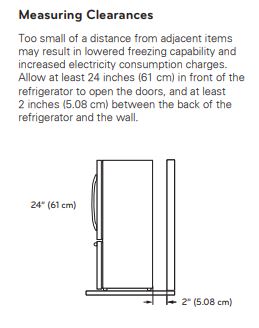 If the clients had purchased the appliance (which they did but luckily were able to cancel) without any review or guidance from their designer they would've ended up with the same tight space problem they are living with now which is what they wanted to avoid in their new kitchen.
After a few more goes at it, and specific recommendations, the clients settled on a built-in refrigerator, that is panel ready. Overall depth with doors and panels will be 26 ¼" – perfect for the space!
Again, I always advise clients who hire me for their kitchen renovation, to give me an idea of appliance preference, size & brand, but it is imperative that you DO NOT buy your appliances until the plans are finalized and confirmed. Once the plans are finalized you will have the proper information (width, height and depth) to select the right appliances – the first time. And of course, after reading this far now you know what to look for and where to find it.
….Built-In you say??
BUILT-IN REFRIGERATOR vs. COUNTER DEPTH REFRIGERATOR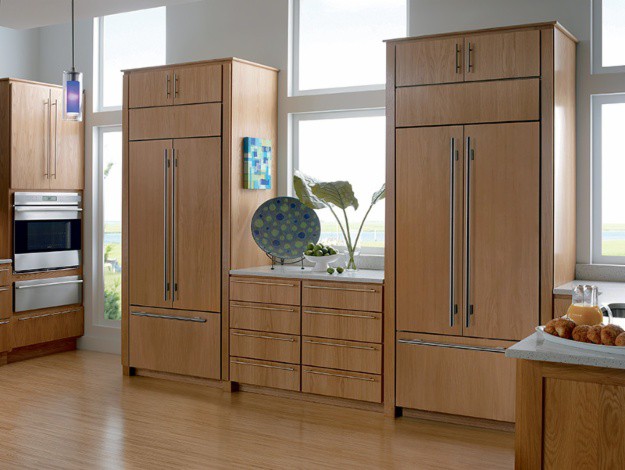 BUILT-IN appliances are the ultimate model type for any refined kitchen. They can be configured for flush installation for a super sleek look, where all cabinet doors and appliance doors are flush to one another, or standard installation in which only the appliance door panels are proud of the side cabinets. Each installation type requires a different installation technique and planning guideline so you have to pick one or the other from the get-go.
Built-In fridges are also typically taller than regular refrigerators to make up for the shallower depth, BUT, they make a huge difference in the look of your kitchen and they're critical for tight spaces. Typically the taller height usually has the compressor coils located at the top of the unit, which allows for a shallower fridge. So check your available height to make sure you have room for it in the space.
For my clients' renovation, I also have ceiling beams to contend with so the height was also a criterion in appliance selection.
Here are some examples of built-in refrigerators and installation techniques.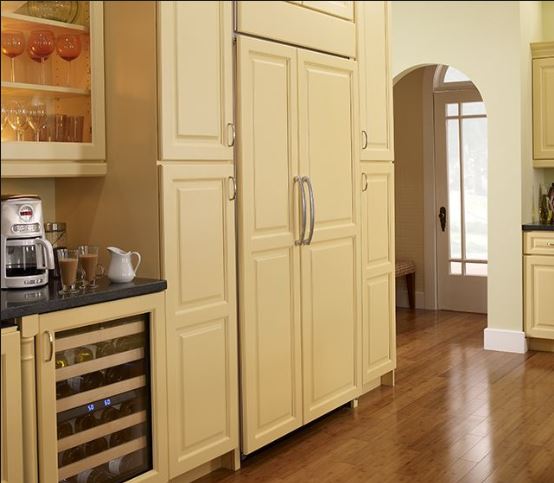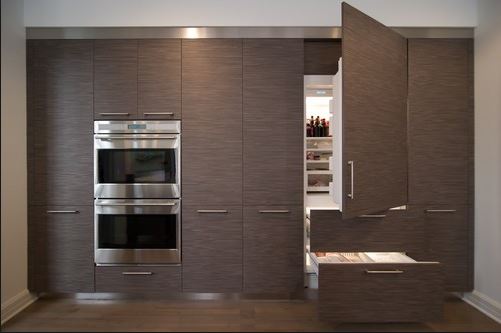 So if you're thinking about a kitchen renovation, or are building new, make sure you check out your options and what you like in appliances so that you can discuss with your designer.
If you need help planning for your new construction project or want to get a second opinion, by all means, fill out the form below and we'll book a 15-minute Discovery Call to see how we can work together to show off both you and your house in the best light possible.
To see a list of all of the services we offer click here, or join us on Facebook to see what we do behind the scenes, discover new product introductions and more inspiring photos.
Select date and time:
Serving Cornwall, Ottawa, Massena, Malone and surrounding areas!


---