Anne-Marie Brunet, CMKBD, CAPS

This mudroom got A LOT OF ATTENTION and GOT A LOT MORE FUNCTIONAL!!!

The image below is the before and this is typically what we see even in some new builds. 4 walls and a closet…..and it could be soooo much more!!
BEFORE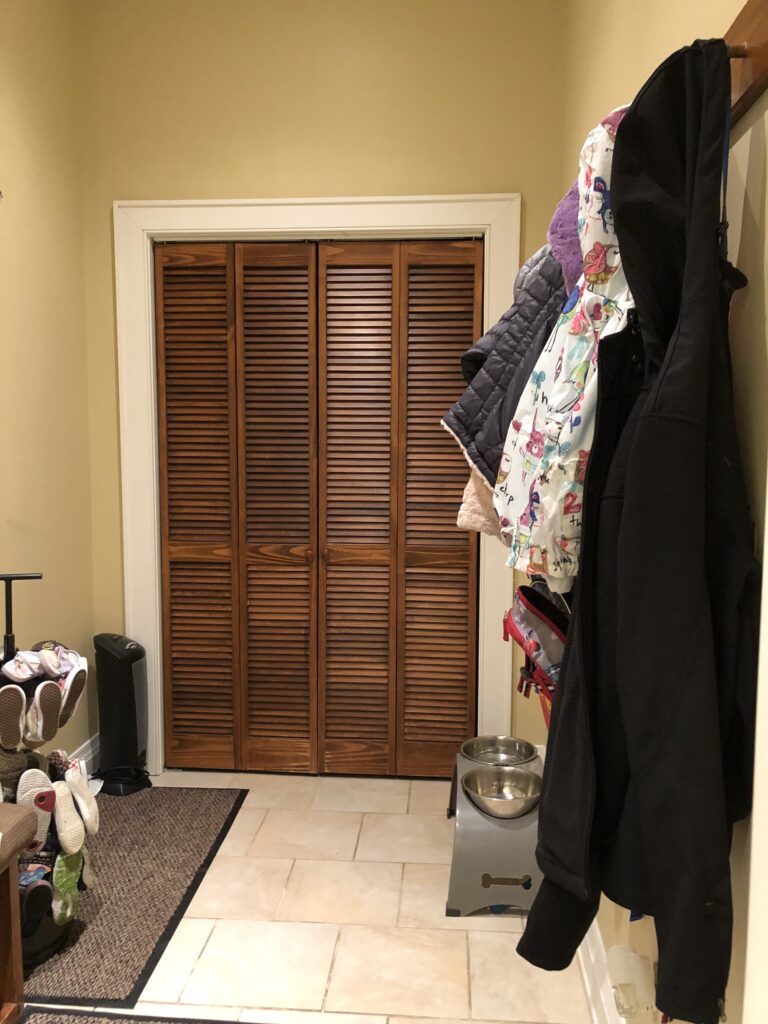 Here's how we redesigned this non-plus, low functioning, basic room into a high-worth super functional space for a busy family with pets.
AFTER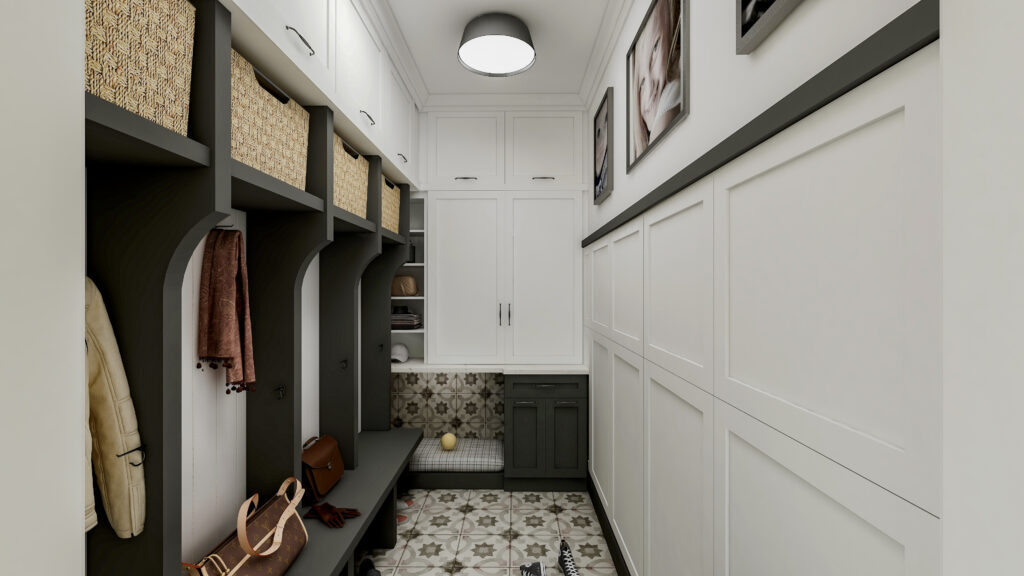 We packed so much storage in this small space that it's hard to imagine how they made this work before the re-design.
-Cubbies for each kid to learn how to and stay organized. No more fighting about shoes touching other shoes, or mittens touching other mittens haha.
-Hooks for book bags and coats
-Bench to sit and get dressed for the little ones
-Cabinets to the ceiling with lift up doors for out of season clothing and sports equipment storage.
-A tall cabinet at the end for overflow sweaters, winter wear, etc.
-Open shelving for ball caps, gloves, overflow shoes, mittens, etc.
-A base cabinet at the very end has a pullout with 2 containers; one for dog food and one for cat food.
-Even squeezed in a cozy bed for the dog napping spot – but the cat loves it too haha
-A new playful patterned tile was selected and coordinate for the following reasons;
1.it is a great foil for dirt if you can't clean it everyday
2.it infuses some of that European aesthetic the clients love
3.it's great for the walls around the pet bed to keep that area easy to clean
4.it lightens up what could be a dark hole where the pet bed is, and creates a focal
point.
It's truly the kids' mudroom with their portraits framed and displayed above the wainscoting.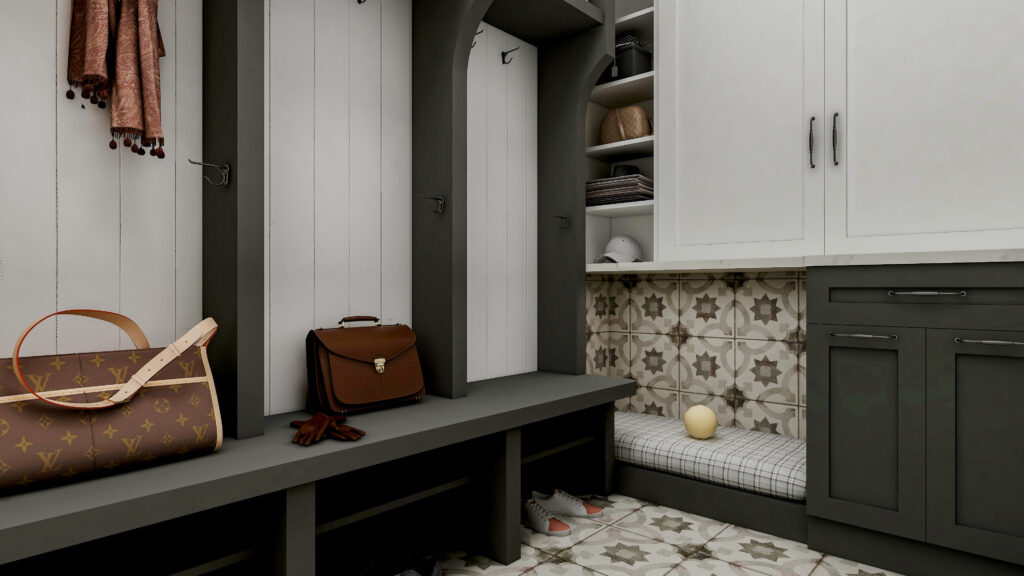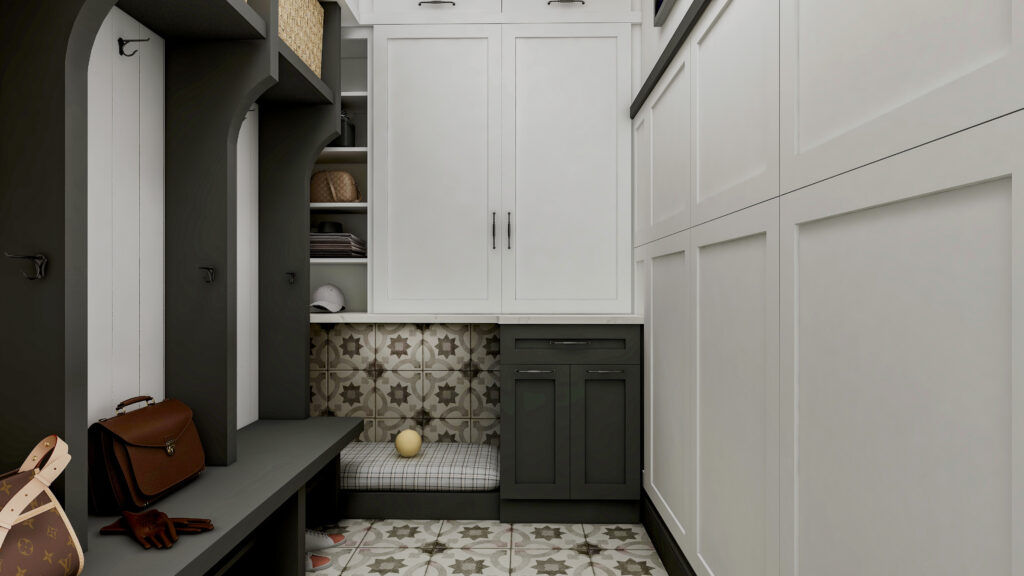 I designed a new doggy door/gate to keep the precious pooch separated when required, but still see and be part of the action. This was my solution to the original door and frame getting mangled.
Poor doggy didn't like being shut out so he kept trying to open the door to be with all the 'hoo-mans'.
Dog bone cutouts in the thick frame serve as handles to open and close the gate.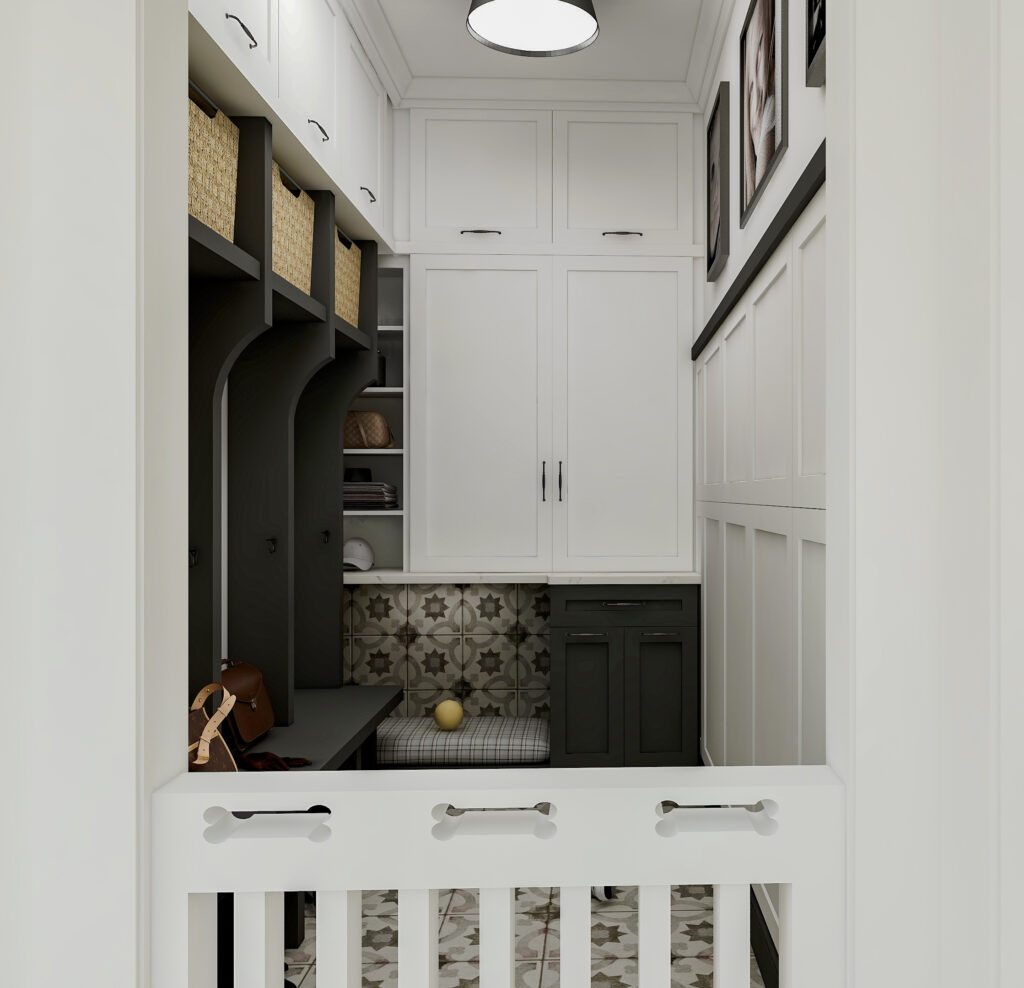 As the cabinetry was getting installed Jax waisted no time claiming his spot haha. The cat will have to fend for itself!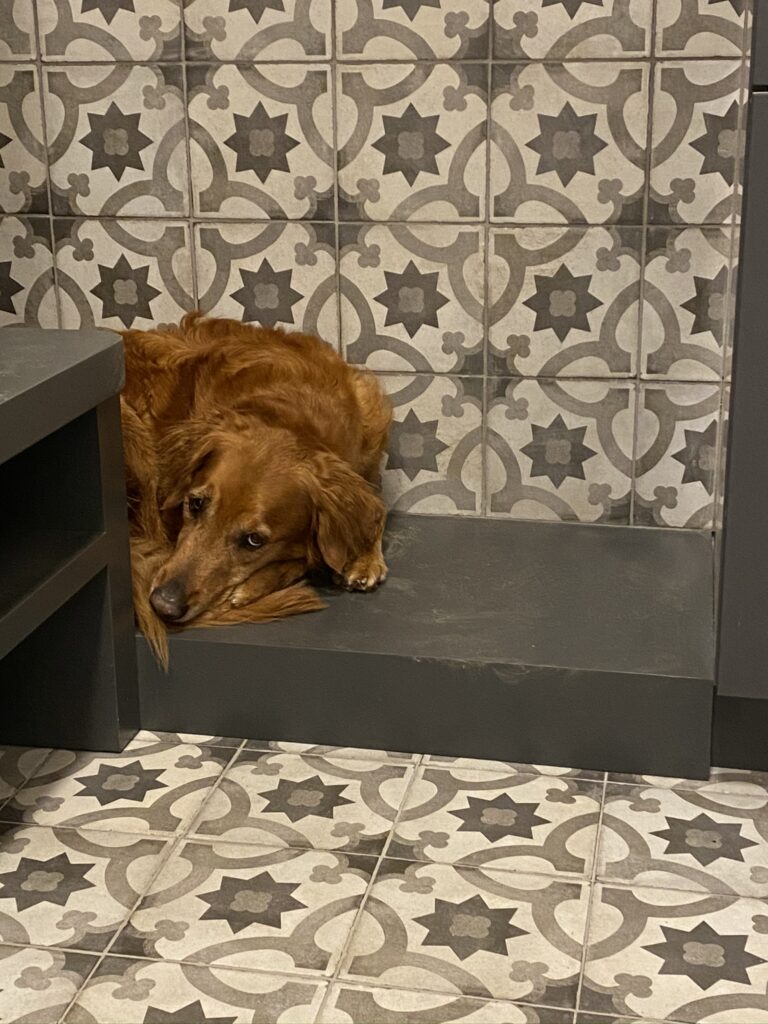 If you have a project you're contemplating but don't know where to start it's worth booking an hour with us to get you going in the right direction so you don't make a costly mistake.
Thank you for reading to the end. Here's some cute puppies for your troubles :)!
GOT QUESTIONS?
If you've been thinking about a new construction or renovation project – large or small – and you're unsure how to go get started, register below for a FREE 20-minute DISCOVERY call to see how we can help you!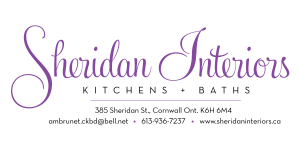 ---