Anne-Marie Brunet, CKBD, CAPS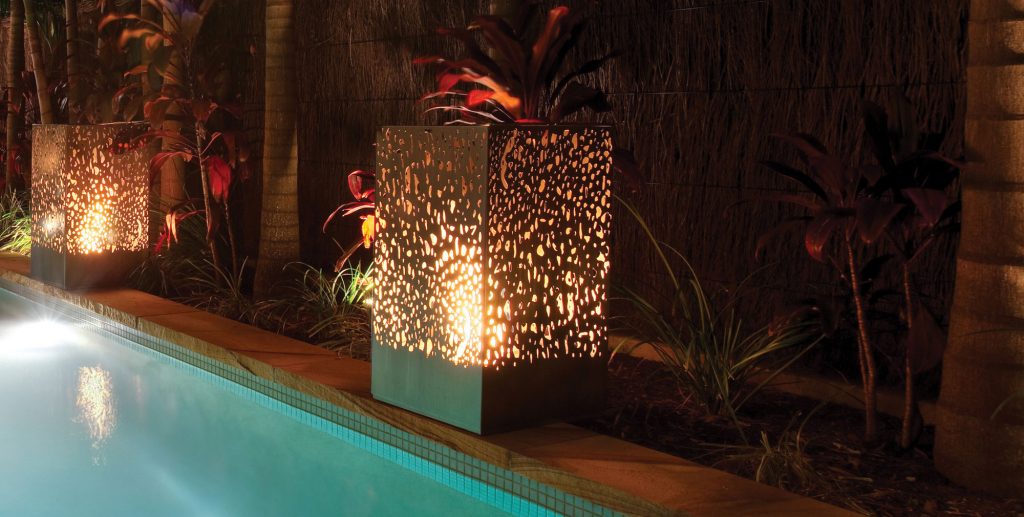 These beautiful Fire Lanterns, with their laser cut pattern, are made from patina steel construction. The soft flickering glow of the fire casting a myriad of pattern across your patio and landscape will make your patio time that much more relaxing.
They're a nice size to make a statement measuring in at 17.75″w x 17.25″d x 31″h
They can be used indoors or outdoors for both residential and commercial settings. Although I would worry about having little kids around this. They use environmentally friendly bio-ethanol fuel and have a burn time of up to 10 hours. I think this would be an even bigger hit if they could use Citronella! Bye Bye 'skitters.
They will set you back a bit though…current pricing $1490.00 + shipping.