Anne-Marie Brunet , CKBD, CAPS
Mar 29, 2020
ARE YOU IN COV-ERWHELM?
Ok so can we talk about something else besides the news for a few minutes?
I just need a break from it all and I figure you probably do too…am I right?
If you're reading this I know you're safe at home (where you should be) and have probably gone through all of your board games and card games, and have taken the dog for 8 walks already haha….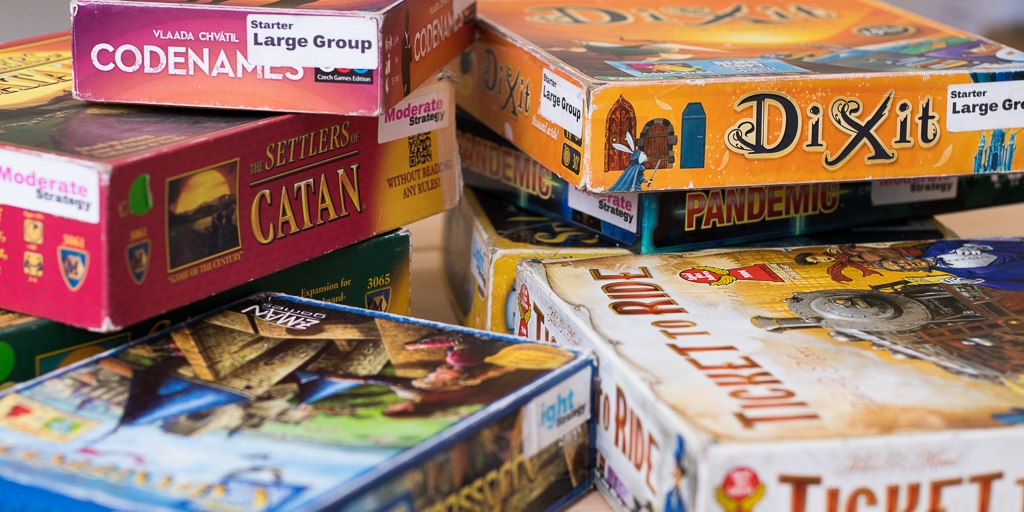 No offense to cat lovers but they're probably wondering when you're gonna leave the house..haha
And if you're reading this then you're probably REALLY bored haha…
So what's left to do but EAT right?
Since were all stuck at home and wondering what to do and what to eat, I thought I'd share a recipe we really like here as a little pick-me-up and
a 'get-out-of-BOREDOM-jail-free' inspo.
And since I'm in the habit of cooking a lot on weekends, to prep for the busy week ahead, I made this again today and thought you might like it too.
This should take your mind off the news for about 10 minutes.
If you venture to make this you'll have something rewarding when you're done and I can say for certain that even the kids will love it!
I mean just tell them it's cake and they can have desert first…are you with me?
SPINACH CAKE
well not quite cake but…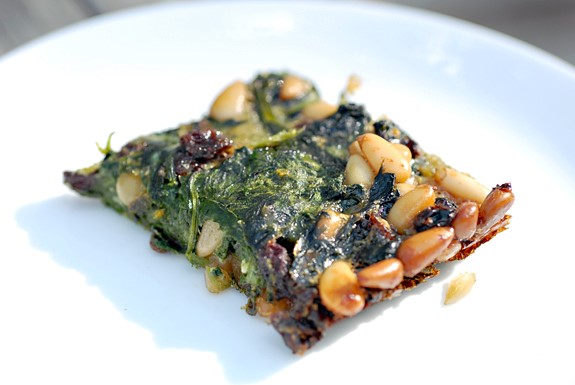 When I try out a new recipe I always 'Do As They Say' so that I know how it's supposed to turn out.
In this case I've tweaked a few things and will leave it to you to make your own decision.
I am including the original recipe here with notes on what I tweaked, at the bottom of the recipe.
---
Spinach Cake
3 tablespoons grapeseed oil
3 tablespoons grapeseed oil
1 cup pine nuts
2 cloves garlic, minced
2 eggs, whisked
½ cup currants
1 teaspoon celtic sea salt
1 ½ pounds spinach, thoroughly washed, leave stems on if they are not tough

Wilt spinach in a large covered saucepan, over low heat (do not add water) 5 minutes, until tender
Drain and cool, then gently squeeze moisture out of spinach
Place spinach in food processor and pulse until coarsely blended, then set aside
In a small skillet, warm 3 tablespoons oil, add pine nuts and saute until golden brown
Add garlic to pan of pine nuts and saute together an additional minute
In a large bowl, combine pine nuts mixture, blended spinach, eggs, currants and salt
Spread mixture into a greased 7 x 11 inch pyrex baking dish
Bake at 350° for 30-40 minutes
Serve
Makes 12 spinach cakes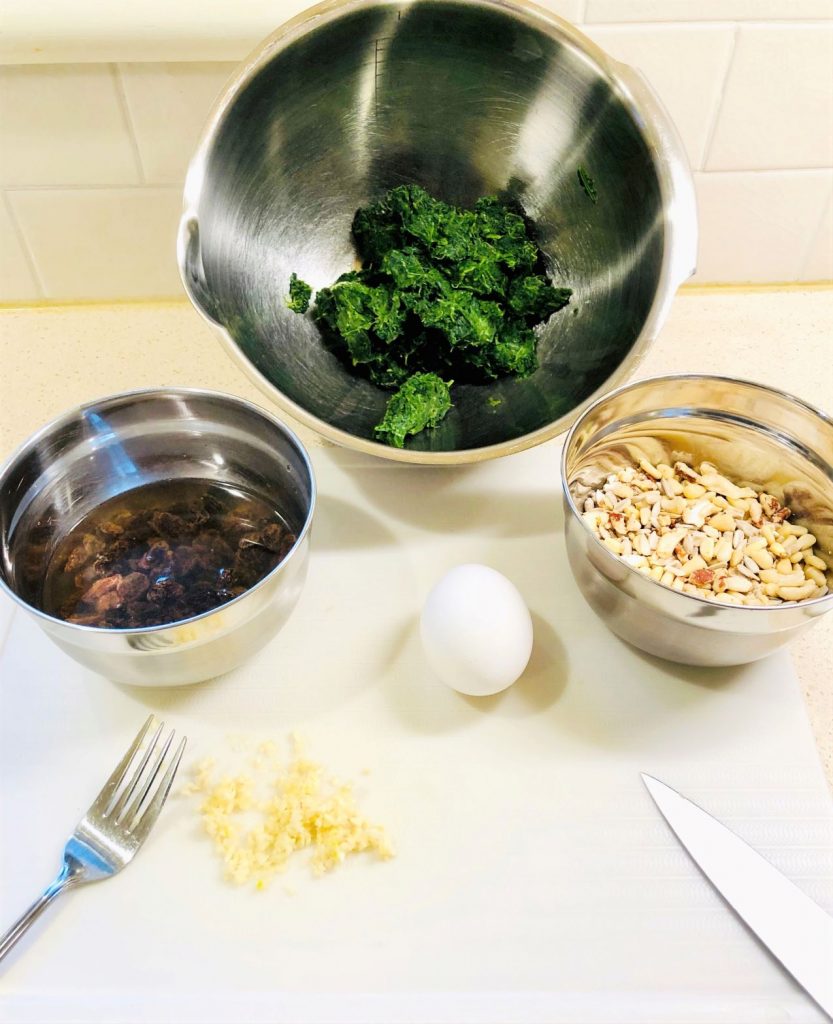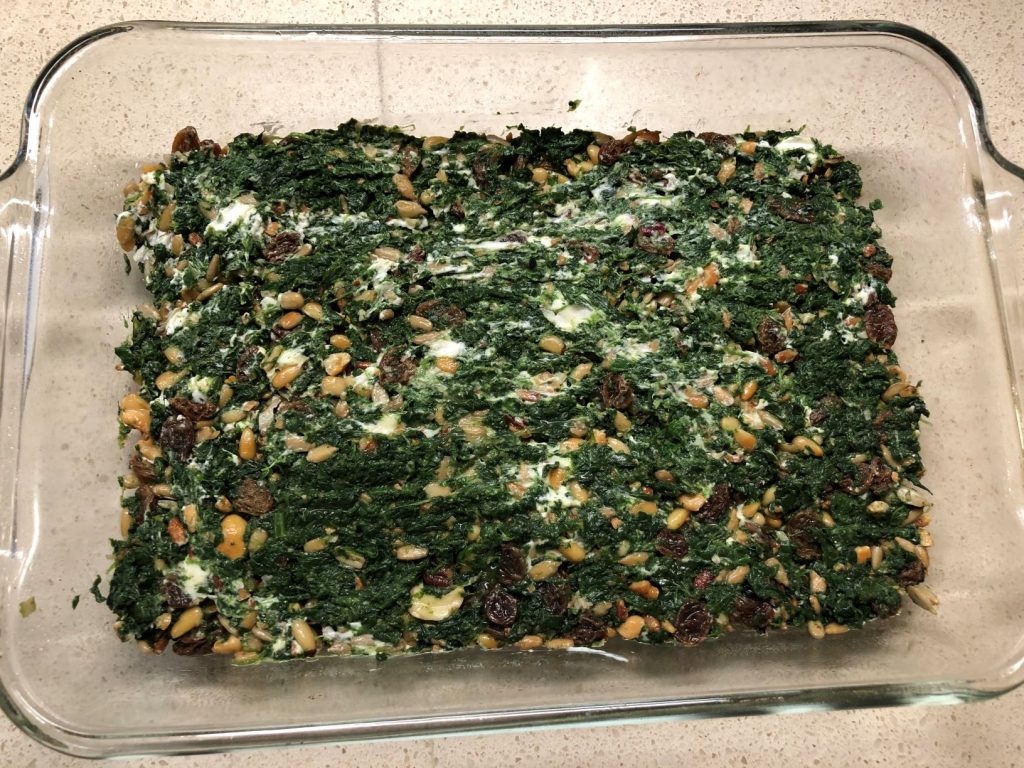 ---
**NOTES**
FRESH SPINACH
Using fresh spinach is great if you have the time to go through the steps.
I had the same success using frozen spinach – 300 or 450 gm blocks – for this recipe. Either size works out just fine.
Defrost and squeeze out the moisture the proceed with the recipe.
PINE NUTS
These are high in calories and fats, so I reduce overall nut content to 2/3 – 3/4 cups, depending on what I have on hand, and what amount of frozen spinach I use. Since I'm scraping the bottom of my pantry during this isolation period I used 1/4 cup pine nuts, 1/4 cup sunflower seeds, and 1/4 cup combo of cashews and pecans.
CURRANTS
I use regular Thompson dark raisins. I soak them ahead of time in a bit of warm water to soften them up, otherwise they cook up hard as like little rocks and that's no fun.
GOAT CHEESE –not mentioned in original recipe
I have only recently started tolerating goat cheese – yay me!! Anyone who knows me know this is a BIG DEAL!
I added about ¼ cup (or a bit more) of crumbled goat cheese to this recipe and…..swoon!!!
Don't buy the pre-crumbled goat cheese it's way too expensive.
I put my log of goat cheese in the freezer and then crumble what I need when I need it.
BAKE TIME
Check it after 20-25 minutes!
I have made this so many times and depending on how much moisture you squeeze out of the spinach it's usually done in about 20-25 minutes.
You want the top to just start to feel slightly dry.
GREASE YOUR PAN – also not mentioned in the original recipe
You don't need to drown the pan in oil, but make sure you do grease it a bit. When you take this out of the oven after it's cooked, take a spatula and release the edges and let cool then cut into pieces and serve.
This is good both warm and cold – enjoy!
Oooh and I have to double this recipe in my household 'cause 12 squares (and those are small squares) just won't cut it.
…and what better kitchen and ♥ range ♥ to bake in than this one!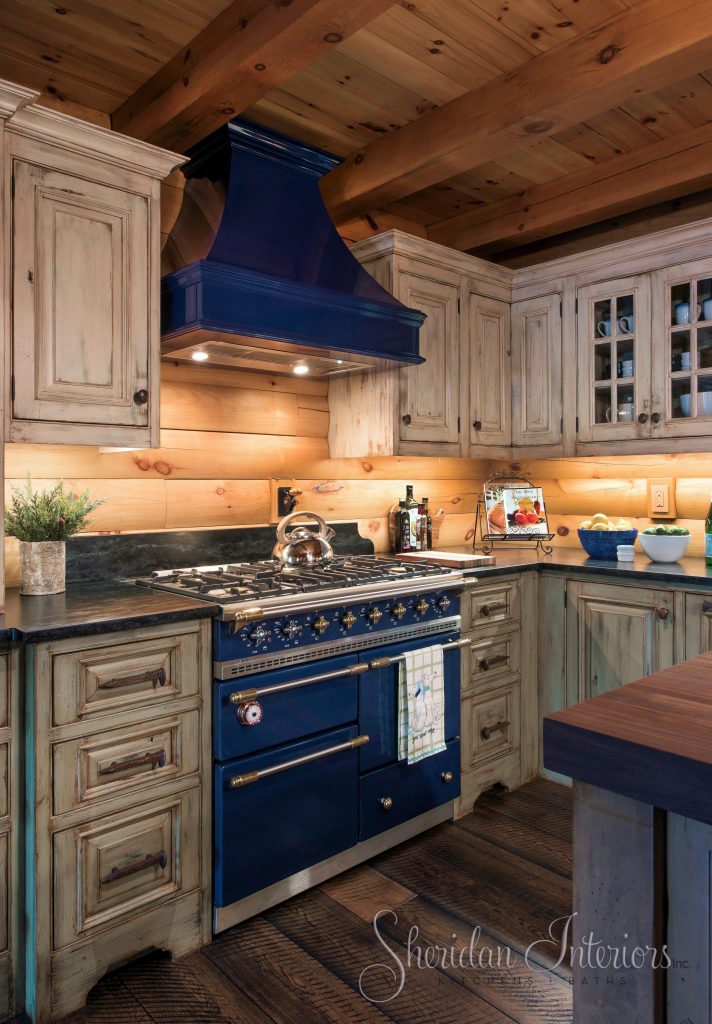 If you've been thinking about a new construction or renovation project – large or small – and you're unsure how to go get started, register below for a FREE 20-minute DISCOVERY call to see how we can help you!
You can also see a list of all of the services we offer here, or join us on Facebook or Instagram to see what we do behind the scenes, discover new product introductions and more inspiring photos.