Anne-Marie Brunet, CKBD, CAPS
Learn about uplighting, downlighting, visual cueing and avoiding glare for a bathroom that's safe and works for all
Bathroom remodels have been taking off in the past few years — today the bathroom's design is just as important as the kitchen's, making bathrooms with a universal appeal in design and aesthetics more in demand than ever. And that includes lighting. Younger homeowners might like the vibe and ambience of colored LEDs in the shower and tub, while aging homeowners might need more light to make their space work.
While so many of us love the crisp bathrooms with endless slabs of white or cream stone, the lack of material contrast makes visual cueing and distance perception difficult — no matter what your age. Even the average person can get lost in a sea of white.
Creating a universal lighting scheme for your bathroom doesn't mean it has to be dull. Here are some examples of lighting techniques and material selections that can make your bathroom sparkle, without the glare.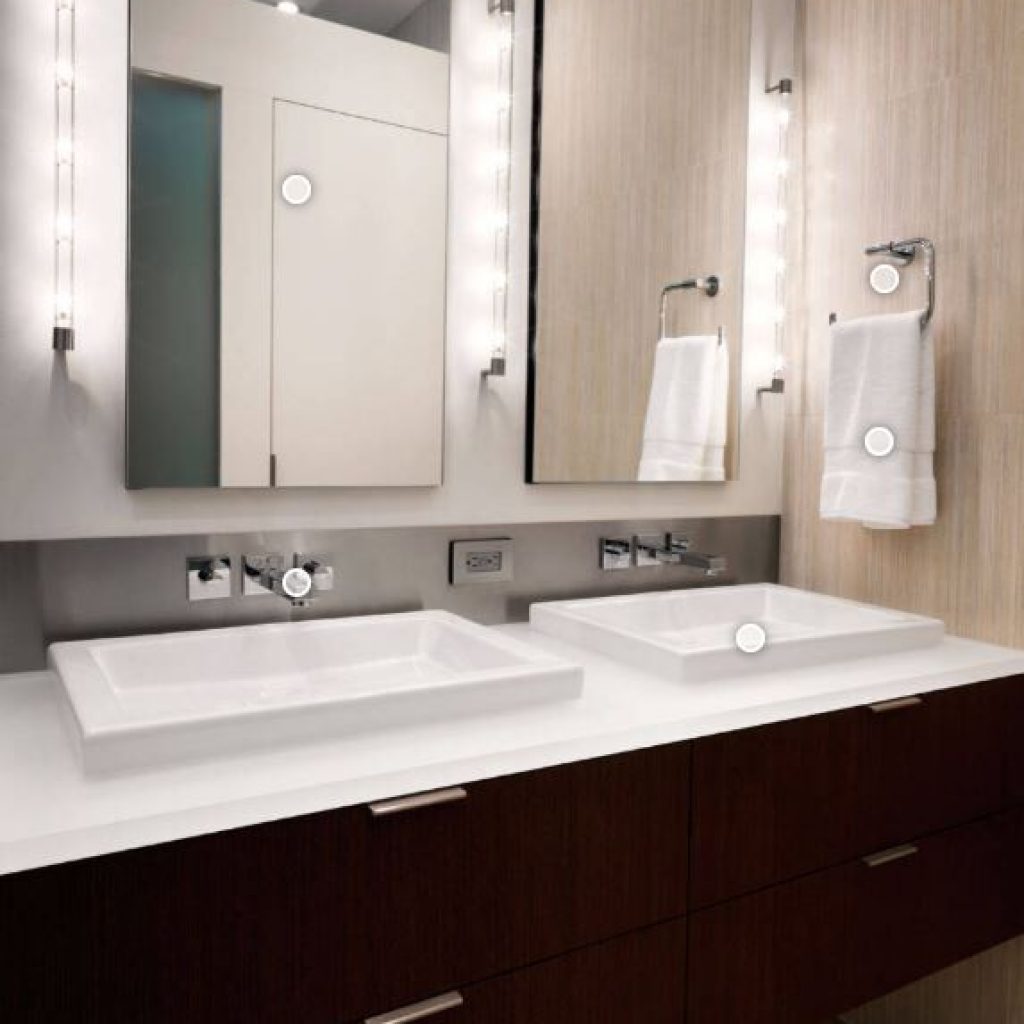 Designing your bathroom to increase light levels and avoid shadows and glare is always tricky. The first line of defense is usually at the vanity. Always consider wall sconces at the appropriate height as a first option. Place these lights on either side of the mirror so as to evenly reflect light toward you. This eliminates any shadows that will occur with only pot lights or downlighting. Ideally, opt for LED lighting for maximum light output.
If you have a family of individuals with varying heights, opt for longer light bars so that everyone can get the right light in the right place. Some manufacturers' lights can be placed horizontally or vertically.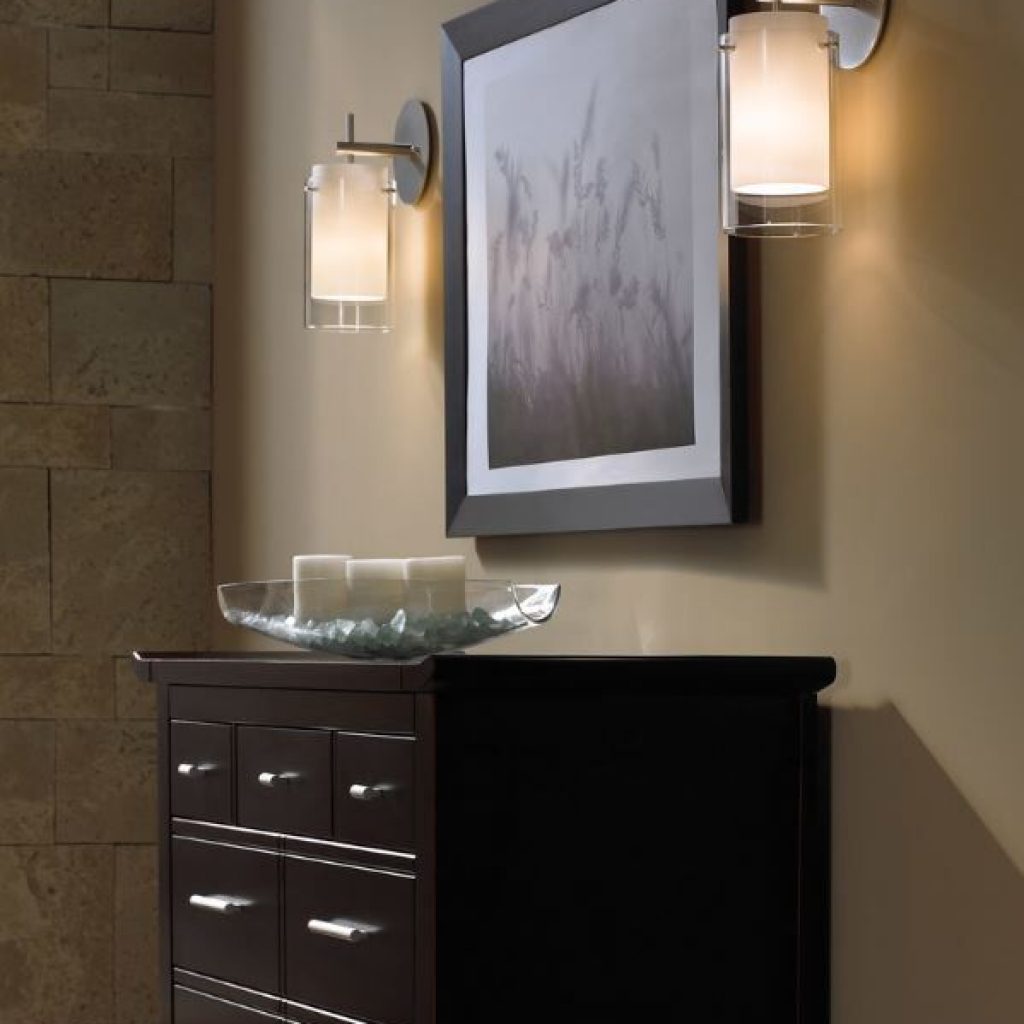 If you're using decorative lights with shades on them, make sure the lights are not placed too high, where the bulb can be seen, since this can cause eye fatigue from the bulb's glare. Instead place the bottom of the shade just about at eye level. Someone in a wheelchair will need to have the lights at a lower level for optimum performance.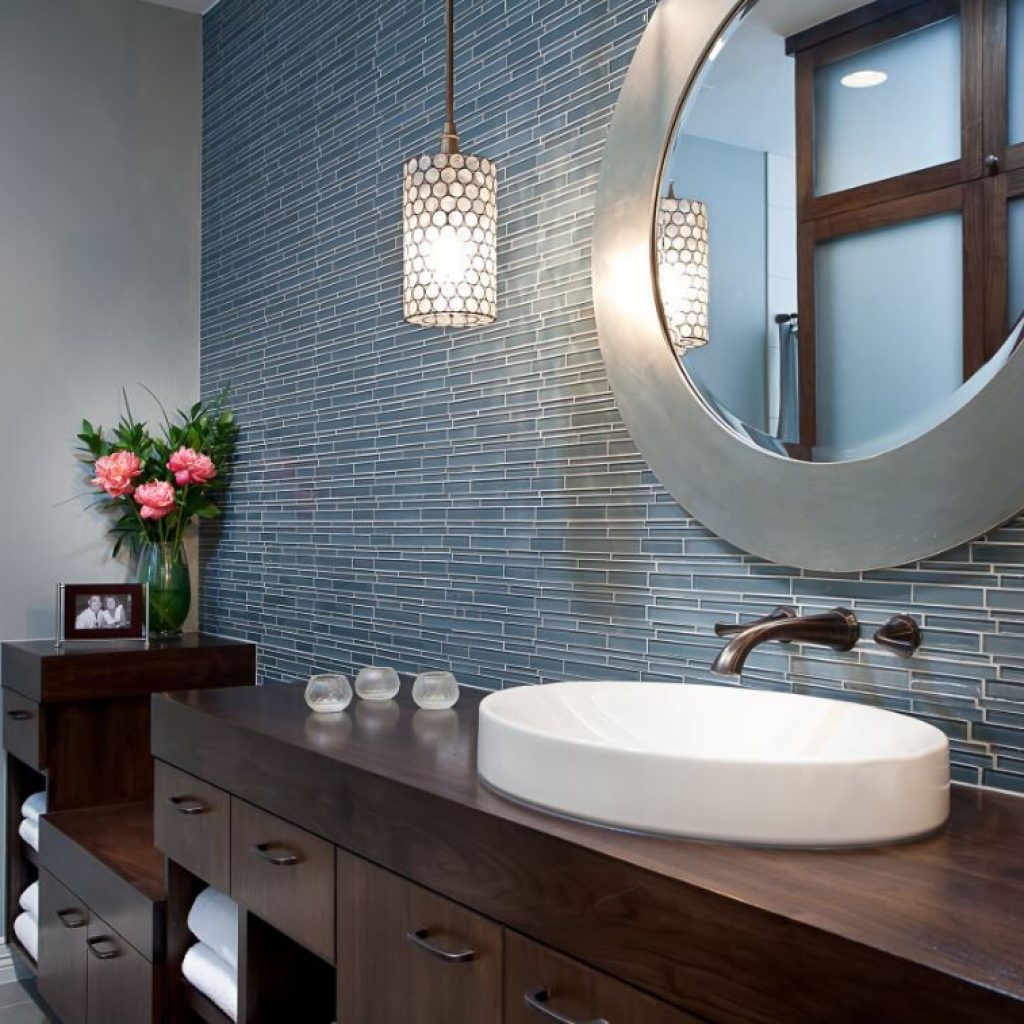 Side lighting doesn't have to be traditional wall sconces to work successfully. Consider decorative pendants like these.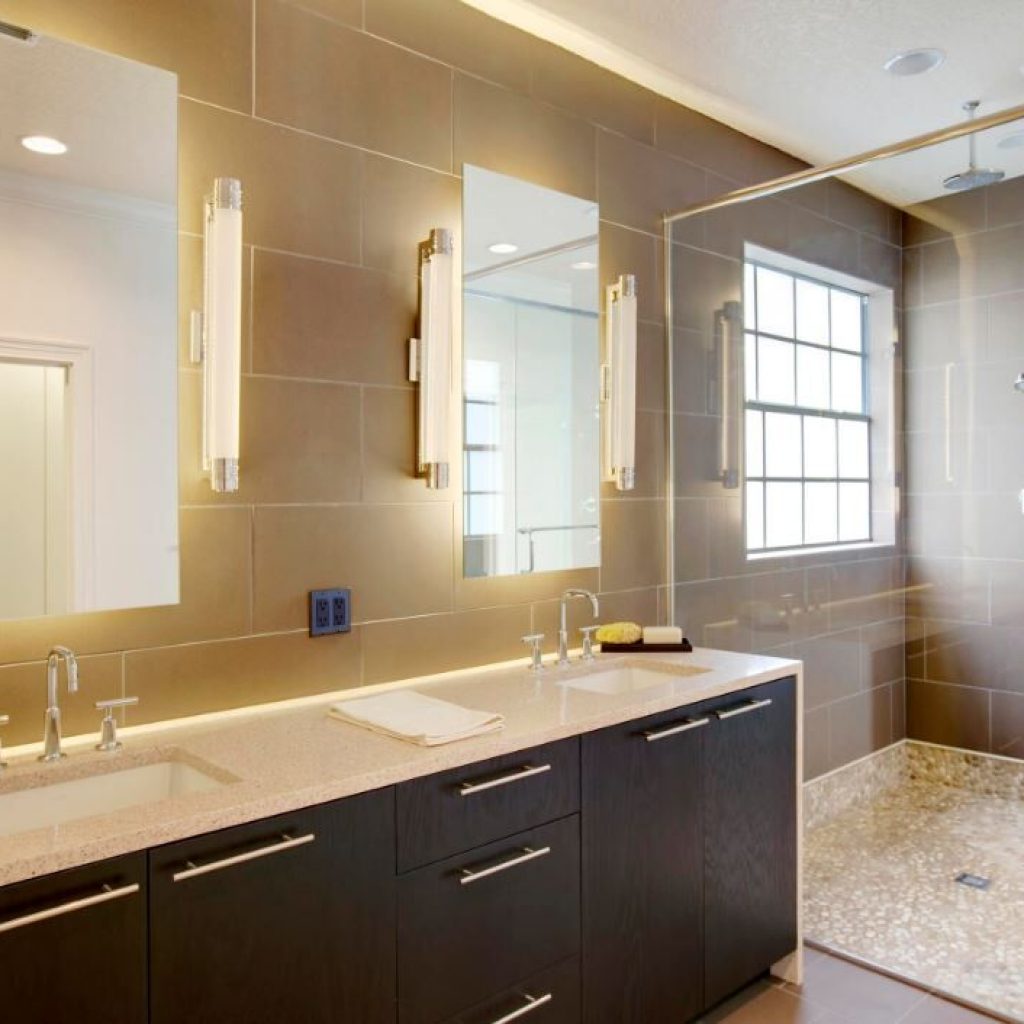 Lighting in the shower shouldn't be just an afterthought when you're considering new construction or a remodel. Shower lighting is imperative, especially if you don't have any natural light coming into the room.
Lighting your shower elevates your showering experience to more than just the basic scrub and ensures safety in a wet environment. You should include at least one light (or more depending on the size of your shower) and include a fixture that is appropriate for wet locations, for obvious safety reasons.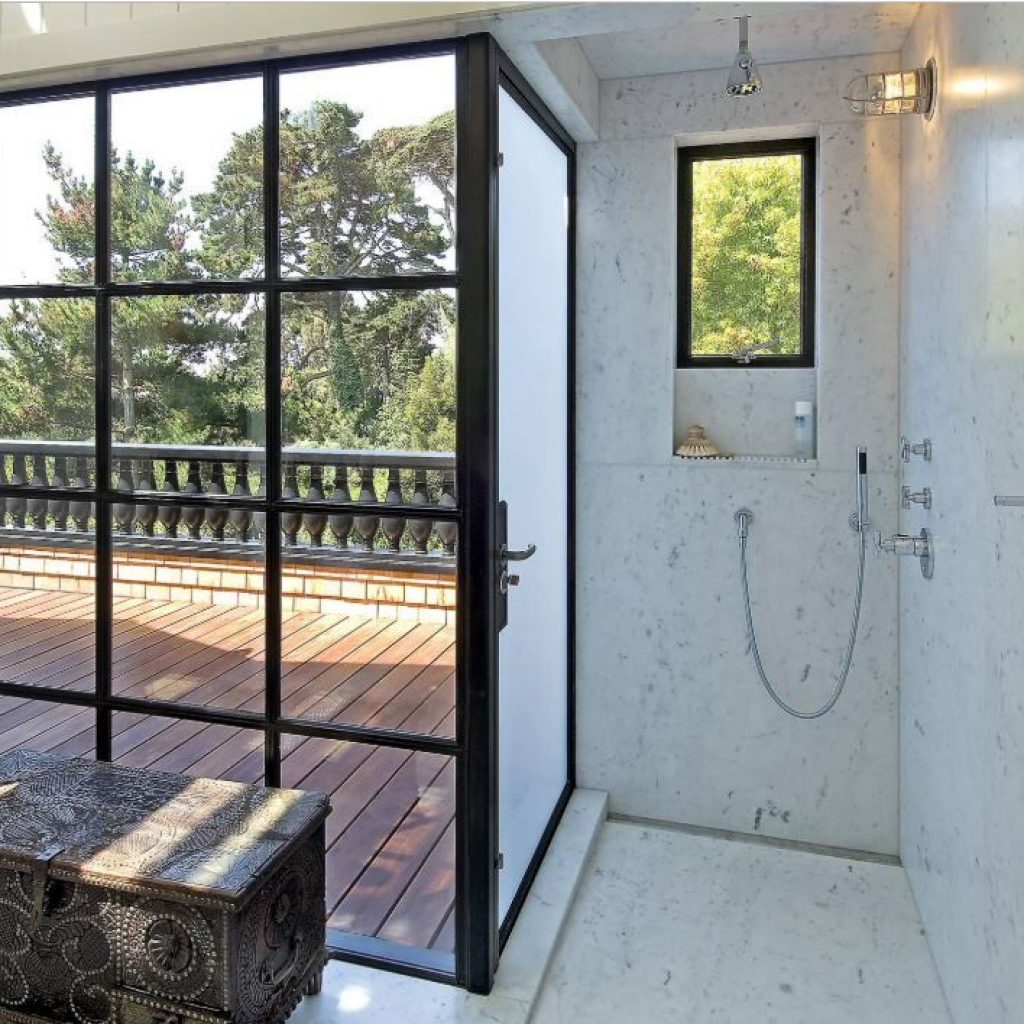 Of course, it's hard to beat lots of natural light in a bathroom. Here there's a balance of natural and electric light in the shower area that doesn't sacrifice privacy.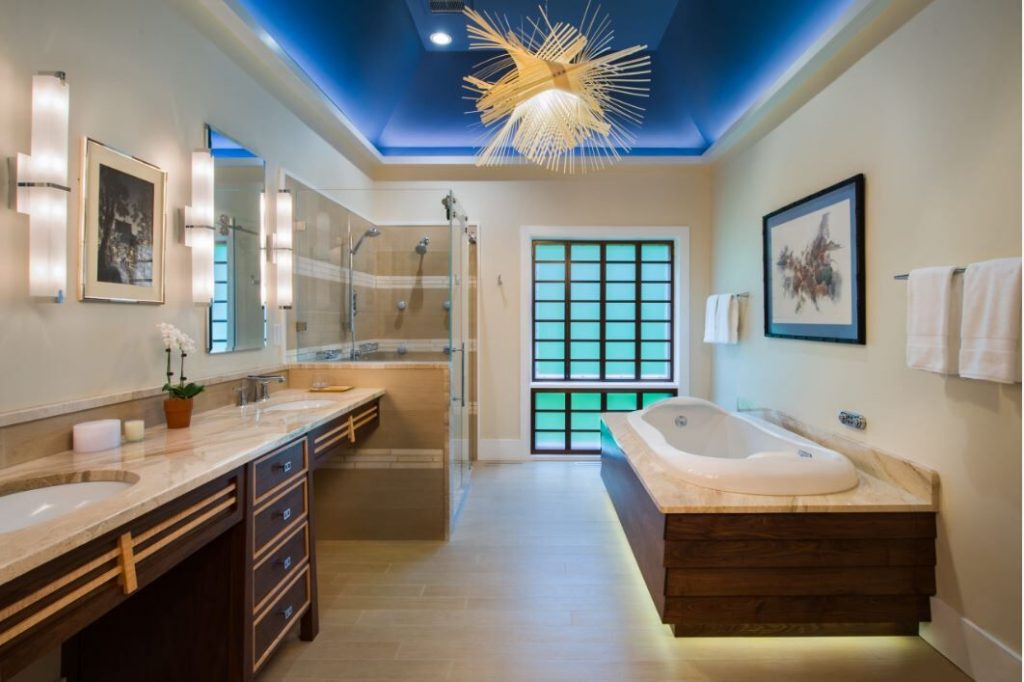 Visual cueing in a bathroom is important for safety, but it becomes even more important for those with vision problems. The lighting at the base of the tub skirt, the detail on the front of the cabinetry and the contrasting colors between cabinetry, countertop and floor all help an individual detect edges and perimeters in the bathroom shown here, allowing for greater confidence in navigating it.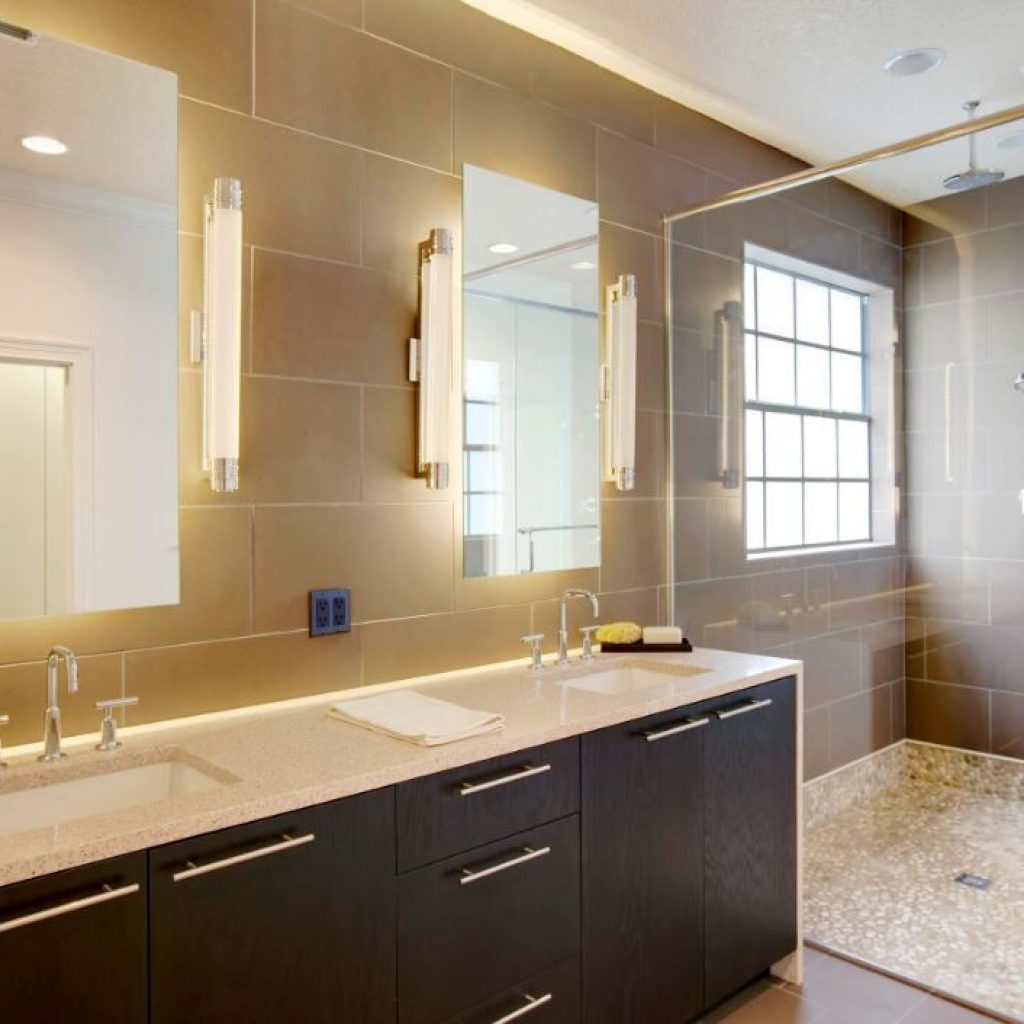 The different tile used for the shower base here helps someone detect the perimeter of the shower.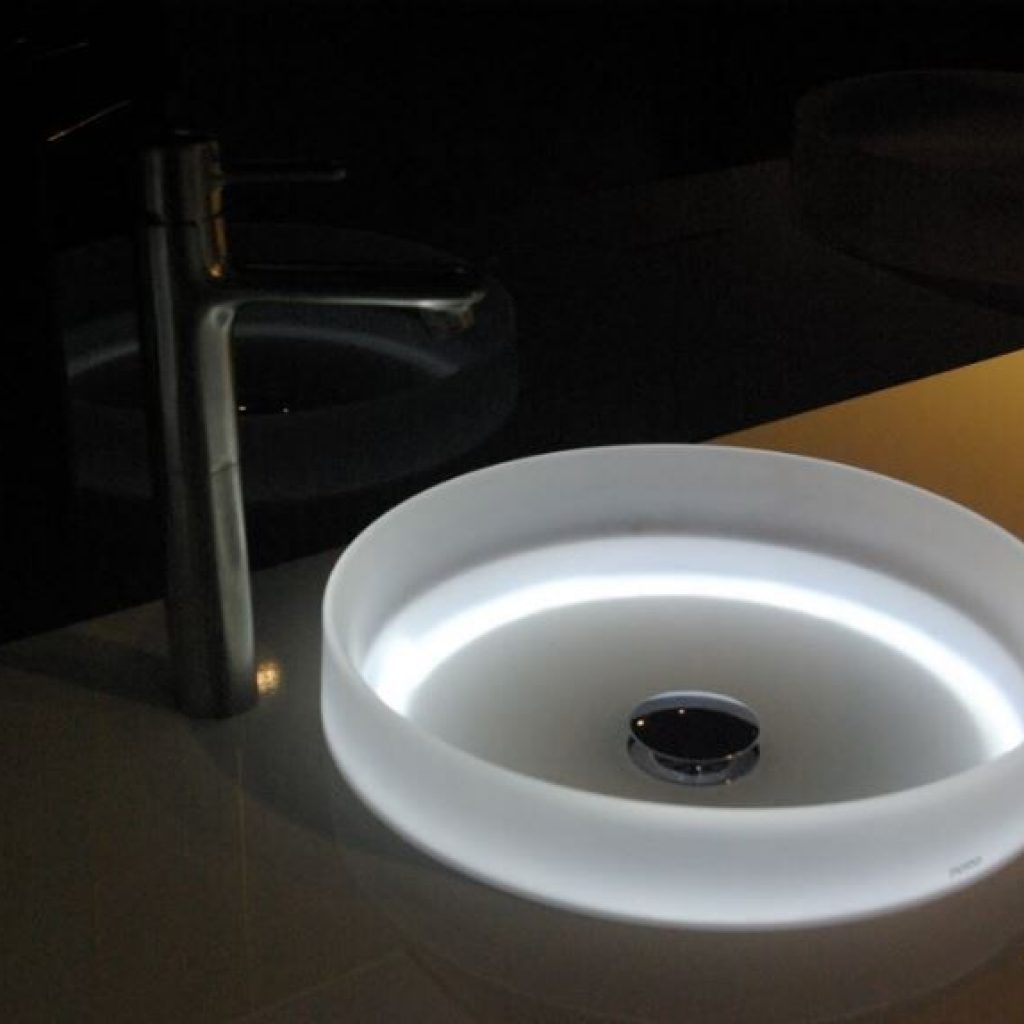 An innovation in bathroom lighting is fixture lighting, such as with this Luminist sink by Toto. The LED lighting is integrated in the construction of the sink, which is made of hybrid resin and epoxy. This type of installation offers a clear indication of the bowl's perimeter for visual cueing.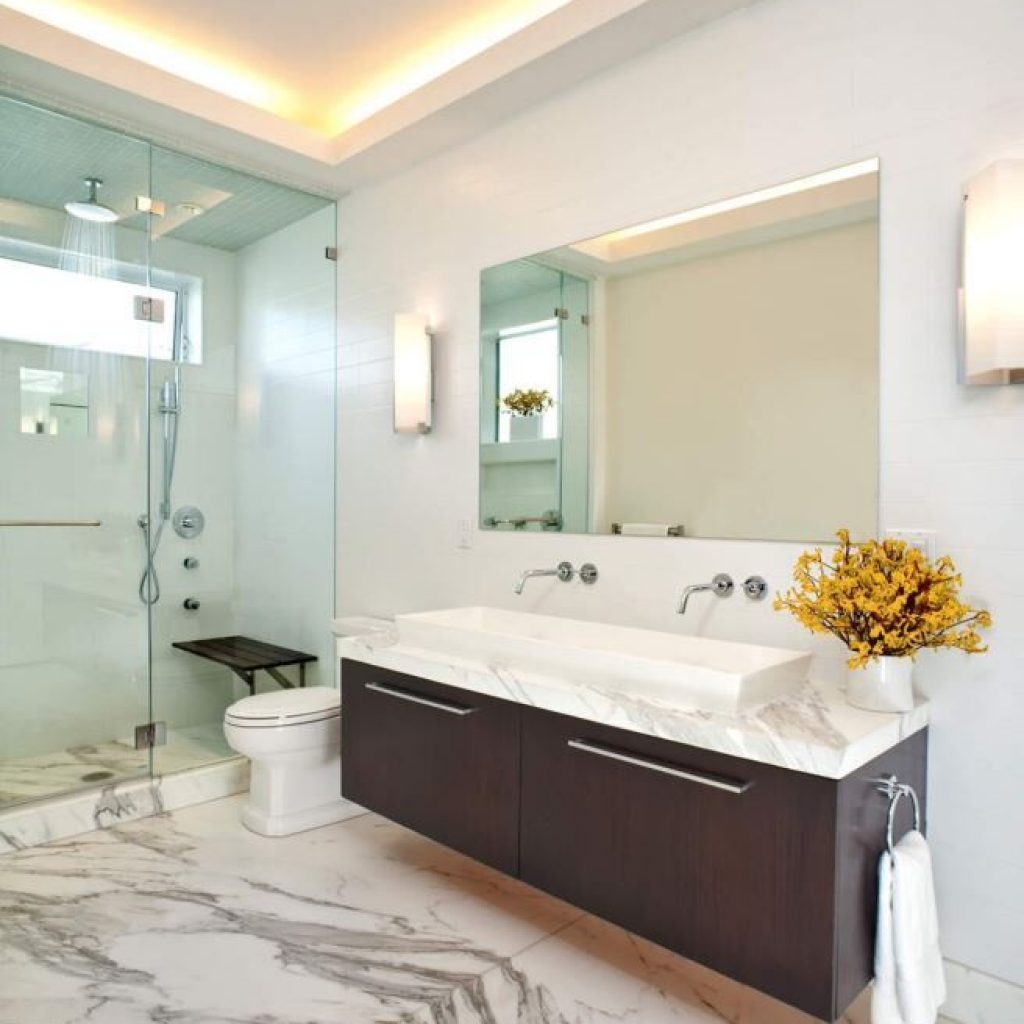 This particular bathroom references many universal design and lighting techniques:

Uplighting illuminates the recessed cove.
Natural light pours through the window in the shower.
Lighter colors on the walls and flooring help reflect light. Make sure to select a floor tile or material that is nonslip or honed to reduce the chances of slips and falls.
The darker vanity and shower seat contrast with the light materials for visual cueing.
Wall sconces even out the overall lighting and decrease shadows at the mirror.

Although there is no downlighting visible in this photo, the overall illumination of this space is well balanced.

---